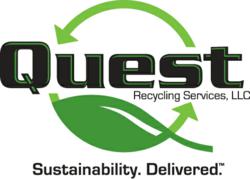 Leader in food recycling programs
Frisco, TX (PRWEB) April 23, 2012
Dallas Business Journal featured the nationwide meat recycling program that Quest developed to help grocery store chains donate meat rather than throwing it in the landfill.
Click here to read the full article.
The meat recycling program, which started in 2009, allows Quest's customers to donate meat to local animal shelters and provide rescued animal with high quality protein, while slashing down costs.
"Rather than pet food, Pride Rock feeds its big cats raw, non-processed meats, such as briskets, beef ribs, pork tenderloin," said Gary Holliman, the refuge owner. They eat better than I do."
"Our food bill went from over $40,000 per year to the cost of labor and vitamins," said Holliman.
"I am very proud of the hard work and dedication of our staff that have made our programs successful," Brian Dick, Quest Recycling CEO said. "It is an honor to have this highlighted in the Dallas Business Journal and give our team the well-deserved recognition for a job well done!"