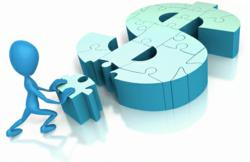 It is required of stewards that they be found trustworthy. - 1 Corinthians 4:1-2
Ogden, UT (PRWEB) April 24, 2012
BGW | Financial developed the Funding Solutions Analysis (FSA) in 2004 to help churches and Christian schools make biblical, responsible stewardship decisions about how to fund their capital projects.  This free analysis begins with a questionnaire that provides the necessary information that the financial experts need to determine the total funding capacity of the ministry and lay out a funding master plan.
 
With each FSA, BGW Financial analyzes the entire spectrum of ministry funding needs, including church fundraising forecasts, church financing ability through the availability of conventional loans, and even the potential for member bond financing. This funding master plan provides a clear picture of the total funding capacity of the ministry.  BGW | Financial is unique in its coordination and review of all three of these important funding methods.
Following this free analysis, BGW | Financial is able to leverage an extensive portfolio of church lenders that enthusiastically serve local churches & ministries. This network of institutions has been selected based on their desire to finance Kingdom growth and the capital expansion needs of churches. Each lender adds a unique dimension to the matrix of available options for church loans insuring the very best available programs from lenders across the nation.
As an integrated element within the Building God's Way network of services that includes church architects, engineers, church builders, planners, fundraising consultants and material suppliers, clients of BGW | Financial experience an efficiency rarely seen in the financial industry. Through consultation with the other key members of the BGW team, BGW | Financial is able to accurately determine whether funding sources are sufficient to meet the needs of the project.
 
BGW | Financial President, David Sims, commented, "At BGW | Financial, our goal is to base all of the decisions and financial advice we provide on Biblical scripture. One of my favorite verses is 1 Corinthians 4:1-2, where Paul says, "Let everyone regard us in this manner, as servants of Christ and stewards of the mysteries of God. In this case, moreover, it is required of stewards that they be found trustworthy." We strive to be found trustworthy in our representation of each ministry. We take each ministry and its responsibilities to God and its members very seriously and we sincerely desire to come alongside them as they seek to be faithful, trustworthy stewards of the "mysteries of God".
About Building God's Way - With a portfolio of nearly 400 churches and 120 Christian schools and colleges nationwide, Building God's Way ("BGW") has become a recognized leader in ministry design and construction. BGW has also developed an unparalleled network of kingdom building services that extend beyond just architecture and building and includes growth coaching, vision casting, capital fundraising, financing, leadership development and more. The mission of Building God's Way is to build God's Kingdom by translating the God-given ministry vision of Christian organizations through high-quality, cost-effective buildings and by demonstrating the love of Christ on the job site through the BGW Ministry of Construction program.