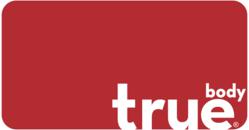 Richmond, VT (PRWEB) April 20, 2012
TrueBody Products, makers of vegan, all-natural soaps, will spend Earth Day weekend exhibiting at the Green Festival in New York City, the nation's premier sustainability event. Coinciding with the company's five-year anniversary, TrueBody has chosen this exciting occasion and venue to launch its global philanthropic True Community Project.
The True Community Project will use TrueBody's financial and human resources to contribute to healthy, productive lives around the world. The True Community Project's focus is two-fold: to donate safe, all-natural soap directly to people in need, and to raise the funds necessary to support health and education initiatives in Nepal through consumer-direct soap sales—including sales at the Green Festival.
TrueBody will donate all profits from soap sales at this spring's Green Festival to the Sausalito, California-based Nepal Youth Foundation (NYF), one of the True Community Project's first beneficiaries. The Nepal Youth Foundation transforms the lives of impoverished Nepali children by providing them with what should be every child's birthright – education, housing, medical care, and loving support.
"This is a project that my team member, Birgitta Polson, and I have been working on for nearly two years, since she came back from volunteering in Nepal," says Janice Shade, founder and CEO of TrueBody Products. "It's exciting to finally put it into action, and I can't wait to see how people respond at the Green Festival," says Shade.
The Nepal Youth Foundation works closely with a full staff in Kathmandu, Nepal to implement a variety of programs throughout the country. TrueBody has chosen to support two of these initiatives: the Nutritional Rehabilitation program and the Vocational Education and Career Counseling program.
"The Nepal Youth Foundation is thrilled to have been selected by TrueBody to receive donations," says Teresa Parker, Director of Development at NYF. "Money goes far in Nepal; twenty dollars here has the impact of 100 dollars in Nepal and can change a child's future."
In addition to partnering with the Nepal Youth Foundation, the True Community Project will be making a physical donation of 1,620 bars of TrueBody soap to the Vermont Refugee Resettlement Program, a Burlington, Vermont-based not-for-profit organization that helps refugees and immigrants adjust to life in the United States. For more information on the True Community Project and announcements of upcoming partnerships, visit the TrueBlog
###
TrueBody Products are 100% natural, environmentally conscious personal care products that are priced to be affordable – because the company believes "you shouldn't have to be wealthy to be healthy." The company strives every day to remain true to its mission of providing products that contribute to a healthy lifestyle, are produced in ways that are kind to the earth, and that are fairly priced and widely accessible. TrueBody Products can be found in Whole Foods, Fred Meyer, at select natural food stores, and online at drugstore.com and alice.com. For more information, and a full list of retailers, please visit http://www.truebodyproducts.com
Individuals interested in learning more about NYF and its specific programs, history, mission and principles should visit the organization's website at http://www.nepalyouthfoundation.org.