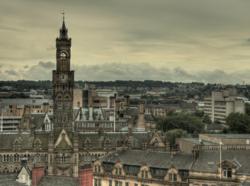 With company formation records being broken in consecutive months, it looks like Bradford is experiencing a good period of growth
UK (PRWEB UK) 22 April 2012
Bristol: 216 new companies were formed with registered offices in Bradford during March 2012 breaking the record of 187 set just one month earlier in February.
"With company formation records being broken in consecutive months, it looks like Bradford is experiencing a good period of growth," stated Peter Valaitis, Managing Director of Duport Associates Ltd.
The data, compiled for Companies House records and analysed by Duport, shows the West Yorkshire city a popular place for start-up companies despite recent reports that Bradford suffers from a bad business image.
In a survey by The Bradford Chamber of Commerce, 55% of the 1,100 firms taking part cited Bradford's image as a barrier to the business community.
But whilst established businesses worry about perception, entrepreneurs continue to find opportunities.
As one of the areas benefitting from the new High Street Innovation Fund, Bradford will receive £100,000 in funding to help regeneration and encourage both established businesses and new companies to improve the city centre.
The Fund, formed in response to the Portas Review, is designed to bring business and customers back to high streets and city centres as opposed to out of town retail parks.
The Regional Growth Fund has also provided Bradford with £17million in funding, some of which has been put aside to support retail in the city.
As well as positive funding opportunities for retail and entrepreneurs, Bradford also has success in the arts, with the Bradford International Film Festival providing 10 days of entertainment and events including screenings and talks from directors and actors.
Despite some worry about Bradford's image, the city seems to be experiencing a period of growth and optimism from its start-up and entrepreneurial community, and with additional funding to hit the high street, this could improve further through 2012.
Duport Associates Ltd is a leading UK company formation agent, operating in the UK for around 15 years. Duport registers around 10,000 new companies each year using its Companies House approved software. The Company Register which is maintained by Companies House contains public information about Limited companies and directors.