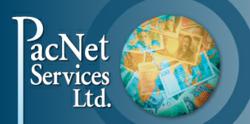 instead of spreading the international talent thinly across the floor, the GMA lounge creates a rich, hive-like center where attendees can easily find and connect with the best minds in the business
Vancouver, BC (PRWEB) April 20, 2012
PacNet Services, a Vancouver-based company that offers inbound and outbound payment processing services to companies around the globe, has confirmed plans to join forces with the Global Marketing Alliance at Response Expo 2012, May 15-17 in San Diego. The Global Marketing Alliance, headed by Matt Edgar, focuses on providing international marketers with easy access to critical information and expertise: hot markets, local trends, and how to translate domestic direct response success to success in international markets.
PacNet's presence will give attendees of the conference an opportunity to consult with experts who have specialized knowledge of international payments and deep roots in the direct response industry. They will be on call at the GMA Lounge, booth 507, ready to consult with any company or individual who needs international payment processing services or advice.
The Global Marketing Alliance lounge is sure to be a big draw for attendees of Response Expo, attracting professionals with an interest in international fulfillment, lists, payment processing and more. "It's a fantastic twist to the traditional tradeshow booth", quips Mahar, "instead of spreading the international talent thinly across the floor, the GMA lounge creates a rich, hive-like center where attendees can easily find and connect with the best minds in the business. Are you looking for seasoned advice on how to manage your multinational list? Do you want to reach out to an international PSP with questions on how to improve your global campaigns? Or do you simply want to network with some of the best and brightest in the business? In the GMA lounge you can do all of this while enjoying a respite from the busy tradeshow floor".
PacNet Services is no stranger to the direct response industry; the company has been providing tailor made international payment processing solutions to direct response marketers for over 17 years. Today, PacNet is recognized as a leading international payment processor amongst organizations that use direct mail, e-commerce, telephone, print ads, or DRTV to sell goods and services or to solicit charitable contributions from donors around the world.
Response Expo is designed to create networking opportunities among corporate marketers, direct response agencies, traditional advertising executives and the television world. Presented by the Direct Response Marketing Alliance (DRMA) and Response Magazine, Response Expo 2012 is the key event in the direct response marketing world. With a full track of educational sessions featuring the newest ideas and biggest names in direct response marketing, a bustling expo hall floor, and networking events, Response 2012 promises to break the mold for events in the direct response marketing world.
About PacNet Services:
Vancouver based PacNet Services is an international payment processing company that offers a diverse range of both traditional and electronic inbound and outbound payment services for companies around the world. Some of the payment facilities offered by PacNet include credit card processing In multiple currencies, direct debit, EFT, ACH, check processing and bank transfer collection. PacNet also issues payouts by check and EFT for refunds, rebates, commissions and royalties both in major and developing markets.