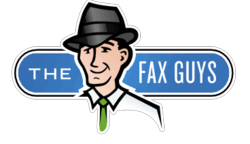 Burnsville, MN (PRWEB) April 23, 2012
In an era when fax machines may seem an obsolete technology, The Fax Guys, a division of Dynamic Solutions Group (http://www.thefaxguys.com) have created a collaborative and engaging workplace environment that supports sustained growth and high employee satisfaction. It's this environment that won The Fax Guys inclusion in Minnesota Business' inaugural "100 Best Companies to Work For" competition, alongside organizations such as the Minnesota Twins, Allina Hospitals & Clinics, Innovative Office Solutions and Summit Brewing Company.
Minnesota Business' "The 100 Best Companies to Work For" competition salutes Minnesota organizations that are setting the standard for leadership, benefits, best work environment, innovative training programs and employee happiness. In its inaugural year, the awards recognize small, mid-sized, and large businesses that continue to make an impact and set the standard of excellence for others to follow.
"This honor directly reflects the talent and dedication of the individuals that make up our team—which is something our customers have known for some time," said Greg Osterdyk, chief fax guy at The Fax Guys. "Driven by collaboration and innovation, we all share in the success of our customers and our company, and we have fun doing it—whether that fun means an impromptu foosball game or a lunchtime barbeque."
After being nominated, each of the company's employees were anonymously surveyed by an independent research group commissioned by Minnesota Business and asked to share their thoughts on the work environment, benefits, leadership, and overall workplace culture.
Founded as Dynamic Solutions Group, the company has been exclusively focused on fax automation since 1998. Rebranded as The Fax Guys in 2011, the company has completed more than 700 fax installations nationwide in such industries as health care, manufacturing, financial services and transportation. The Fax Guys provide state-of-the-art products like RightFax and FaxPing. RightFax enables users to send, receive, and manage documents directly from their desktop, email, and other applications. In late 2011, The Fax Guys introduced FaxPing, a service that automatically monitors and tests fax systems.
The Fax Guys and other recipients of the Best Companies to Work For honor will be recognized at an event on June 4, 2012, at the Depot Renaissance Hotel in Minneapolis.
###
Media contact: Eva Keiser, KC Associates, LLC, eva(at)kc-associates(dot)com, 612.940.4254