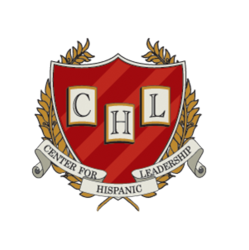 CHL's interactive video-based online training center will focus on leveraging Hispanic Heritage to build leaders and brands
Irvine, CA (PRWEB) April 23, 2012
Center for Hispanic Leadership (CHL) has announced plans to launch the first and only interactive video-based online training center designed to unite, empower, and expand the influence of Hispanics in America – as corporate leaders, as small business owners, and as consumers who can help influence how organizations build their brands. According to CHL Founder, Glenn Llopis, "As Hispanics, we face many hurdles in the workplace, in the marketplace – any place where we are uncertain about whom to trust, what to invest ourselves in, and how best to commit our time and talent. This online training center that will focus on leveraging Hispanic Heritage to build leaders and brands - will help Latinos break through today's economic uncertainty, at a time when the need to assimilate is quickly giving way to the greater need to hold on to our cultural values and use them for leverage as we reach for success."
CHL's goal is to solve the most prominent challenges Hispanics face by providing America's corporations and Hispanics themselves - a platform to accelerate the development of role models, mentors, entrepreneurs, business and civic leaders. Equally as important, the Training Center will focus on helping non-Hispanics to most effectively lead and collaborate with Latinos in the workplace and to more authentically communicate and market their brands to Hispanic consumers.
CHL's announcement comes on the heels of Nielsen's recent study, State of the Hispanic Consumer: The Hispanic Market Imperative - that revealed if US Hispanics were a standalone country, their market buying power would be one of the top twenty economies in the world. CHL which consults Fortune 500 organizations on how to unlock opportunities for business by giving Hispanic leaders and consumers a voice - believes this study supports its Training Center announcement - as organizations must find new meaningful and purposeful ways to connect with their Hispanic employees and consumers that no longer want their relationship to be taken for granted.
According to CHL, Latinos are the fastest growing workforce community and consumer group in America yet organizations and their brands have yet to create the sufficient resources and infrastructure to support this growth. In particular, culturally-tailored training and advancement tools that support the specific needs of the Hispanic community. As CHL Director of Client Relations, Annette Prieto-Llopis notes, "Our goal to provide the best learning engagement experience that supports the technological demands of Latinos, in particular video-based interaction where Hispanics index extremely high. Additionally, the educational experience and interface will support mobility and gaming features that young Hispanics embrace."
The Training Center will allow Hispanics to achieve CHL Certification for the ongoing enhancement of Hispanic careers, businesses, leaders, and organizations that serve the community. Certification means Latinos will have the knowledge to leverage their Heritage and cultural values for advancement. Certification is granted upon the successful completion of curriculum in the following categories: Leadership, Career Advancement, Entrepreneurial Skills, Leading Hispanic Employees and Selling to Hispanic Consumers.
CHL plans to launch their interactive video-based training center in July, 2012 at an unveiling ceremony at a location that has yet to be determined.
For more information, please contact Annette Prieto-Llopis at 949-387-2609 aprieto(at)centerforhispanicleadership(dot)com.