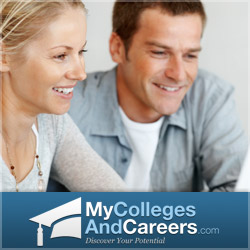 With the increase of student loans, My Colleges and Careers is the online education alternative that will help students enter the workforce with valuable skills and less debt.
Lehi, Utah (PRWEB) April 25, 2012
As of July 1st, federal subsidized loans will jump to 6.8%. That is, if nothing is done to change the law that allowed interested rate increases this year. In his State of the Union address, President Obama has urged lawmakers to stop this increase. People need to be educated. For people to be educated, they need to go to college. Over 7 million undergraduates have used subsidized students loans. This means that the government is bearing the burden for many middle and lower income based families. My College and Careers can educate everyone who is unsure of the rising costs of traditional brick and mortar institutions.
The increase in the interest rate will mean that if a student borrows the maximum of $23,000 in loans, they will be stuck with paying more than $5,000 over 10 years. It costs over $5.8 billion to keep interest rates where they are now. This means that political parties won't be too keen on keeping the interest the same. Congress has started to eliminate subsidized loans for graduate students and have cut over $8 billion out of the Pell Grant program for lower-income students. To raise student loans would be costly. Student loans are necessary for many college students today. More than half of graduating students are faced with debt. Online colleges are the way for students to save money while still getting their much-needed education.
The New York Federal Reserve has reported that students loans are the leading cause of debt, with $870 billion last month. This tops even credit card and car loan debt, which come in at $690 and $735 billion, respectively. With the rising costs of education, My Colleges and Careers can ensure that students will get a rewarding education while minimizing their debt. Students can decide to attend colleges online, which will reduce costs and enable students to get the degrees that will lead them to any career they want, from a pediatric nurse practitioner, to a forensic scientist. Students that take advantage of My Colleges and Careers will enter the workforce with valuable skills, and less debt weighing them down.
My Colleges and Careers provides students with ways to find the best online universities, and resources that will help them find a rewarding career. Online colleges do not have a high cost associated with them, and students are able to choose when and where they want to attend class.
About My Colleges and Careers:
My Colleges and Careers is primarily focused on providing an education for students that want an education, but may not be able to afford a traditional school. For most of these students, online degree programs are the types of programs they need to be able to juggle all of their commitments and responsibilities, and this is all at an affordable rate for the student. With online programs, students are able to choose when and where they complete their coursework. Because students are not attending a traditional brick and mortar school, the cost of their education is greatly lessened. All of the services and tools that are offered on My Colleges and Careers website have helped students get a valuable education at a low cost.