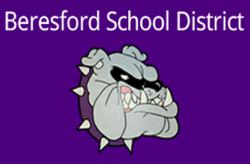 Beresford, South Dakota (PRWEB) April 23, 2012
Beresford School District in South Dakota, a small rural district of 650 students, recently revamped its growth and improvement plans for educators. By test-driving the education company Pearson's Teacher Compass on the iPad, local school officials began to digitally aggregate accurate and actionable feedback on classroom performance, leading to enhanced professional development plans for teachers.
Teacher Compass is an online program that enables school administrators to collect teacher observation data aligned to district-specific expectations for effective teaching and instruction. This data is then all tied to on-demand professional training to personalize learning for teachers.
Tim Koehler, who serves as Beresford's Middle School Principal, Curriculum Director, and Professional Development Director, said that Teacher Compass helped to improve teaching quality by providing consistency across the district and individualizing training. Before Teacher Compass, each of the three principals in Beresford conducted classroom observations differently.
Now, Koehler and his colleagues can travel with iPads in hand when making classroom visits. The iPads are fully preloaded with the program and district guidelines for best practice, explanations, and practical tips that administrators can add to and comment on, then email to each teacher. Such mobility enables seamless observation and assessment of a teacher's performance to maximize effectiveness.
"Our teachers are becoming more effective because the feedback they get is so much better. Now we have stronger teaching, and that's key to improving student performance," said Koehler.
Part of Beresford's feedback and evaluation process includes building individual teacher plans for growth. Local administrators can access Teacher Compass' online library of more than 5,000 professional development videos to locate training materials correlated directly to a teacher's observation recommendations.
According to Koehler, "Videos are more effective than print materials in demonstrating best practice. And they are very popular with our teachers. When teachers see a demonstration, it gives them something to build on and match to their own situation."
Moving forward, Beresford administrators will compile evaluation data across all three schools and identify trends to further enhance professional development for teachers.
"Beresford has fully recognized the mobile capabilities of Teacher Compass to improve teaching and learning, meeting district goals and needs. They've reduced time spent on the administrative functions of teacher evaluation and can now spend more time on what matters – providing quality, personalized feedback that brings each teacher along a path to success," said Stefan Kohler, Pearson School's head of educator effectiveness and professional development.
Learn more about Beresford School District at http://beresford.k12.sd.us/site/default.aspx?PageID=1. Learn more about Teacher Compass at http://programs.pearsonpd.com/teachercompass/.
About Pearson
Pearson has as its mission to work side-by-side with states, districts, teachers, students and parents to ensure that every child is prepared for college and career (NYSE: PSO). http://www.pearsoned.com.
Contact: kate(dot)miller(at)pearson(dot)com – 1.800.745.8489