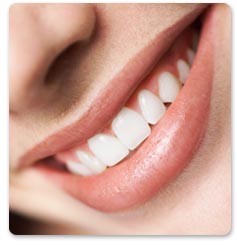 a healthy looking smile can boost a client's confidence and they immediately perform better professionally and most importantly in their daily lives
Miami, FL (PRWEB) April 21, 2012
TheBeautyPlace.com makes every effort to provide their loyal customer base with the best beauty products at discounted prices. The online retailer's consultants suggest the use of the proven effective teeth whitening system Supersmile.
Supersmile is a professional teeth whitening system which combines their exclusive whitening toothpaste and whitening accelerator to safely remove superficial and hard to remove stains. Its main ingredient is called Calprox, a form of Calcium Peroxide, which very importantly does not contain silica. Silica is a grainy abrasive that may wear down enamel and can be harmful to sensitive teeth. Thus Supersmile is ideal for use with clients who use bonds, laminates, veneers and dentures.
"We are simply impressed with the results of this teeth whitening system. It is simple to use, all it takes is brushing your teeth!" stated Rebecca, lead consultant of the online retailer. Supersmile Pro Whitening System Small includes a whitening toothpaste and whitening accelerator. The toothpaste whitens as it cleans and the accelerator tackles hard to remove stains. Some users have noticed a difference immediately after brushing the first time stated the online retailer. To use, a pearl size drop of the whitening toothpaste and the whitening accelerator is to be placed on a dry toothbrush. Brushing teeth in a circular motion for two minutes twice daily is recommended for optimal whitening results.
Supersmile Pro Whitening System Large is available for larger options of the whitening toothpaste and whitening accelerator. TheBeautyPlace.com recommends the large option because of its cost effectiveness.
The Supersmile Ultimate Whitening System includes the whitening toothpaste, the whitening accelerator and a bonus teeth whitening product-- eight professional whitening activating rods. They are infused with an activating gel to give the regimen a whitening boost. The rods are to be used twice weekly before brushing teeth or whenever a whitening boost is needed. To apply, the capsule is snapped at an indicator line that is clearly visible. A swab, included, is placed inside the capsule and gently the activating gel is to be pushed. The gel then is to be rubbed with swab across teeth in a circular motion for 30 seconds. Rinsing is not permitted. Then followed by brushing with the whitening toothpaste and whitening accelerator.
Recommended for on-the-go whitening and freshening of breath is the Supersmile Quickee for use when brushing is not an option. It is an applicator in itself and a pearl size drop is to be squeezed and applied on teeth. Once applied it is to be smoothed across teeth with tongue. No rinsing and brushing is required after use. "I tell my clients to freshen up with Supersmile Quickee after a coffee break or when they come back from lunch. Very important if a client works with the public," stated Rebecca. Use of the product aids in additional health maintenance and whitening of teeth.
The Supersmile whitening system promises to safely remove coffee, tea, tobacco, red wine, and other difficult to remove stains. TheBeautyPlace.com regularly recommends to their clients to share this with a friend or loved one who may benefit from using the system either for work-related reasons or if they have been searching for an affordable and safe way to whiten teeth. "This system is incredibly easy and affordable. We believe a healthy looking smile can boost a client's confidence and they immediately perform better professionally and most importantly in their daily lives." stated Rebecca.
TheBeautyPlace.com is a leading online retailer of professional beauty products for hair and skin care needs. Find some of the industry's top beauty brands at extremely competitive prices. Hair products offered by TheBeautyPlace.com range from professional flat irons to products for hair loss. Quality skin care products address skin concerns from anti-aging to acne-prone skin.
Follow TheBeautyPlace.com
On Twitter: @TheBeautyPlace
On Facebook: Facebook.com/pages/TheBeautyPlacecom/125435188536?ref=ts
TheBeautyPlace.com Blog: http://www.blog.thebeautyplace.com