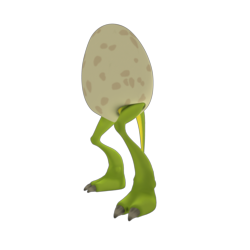 Atascadero, Oxnard, San Luis Obispo and Santa Maria, CA (PRWEB) April 21, 2012
Laurus College is hosting a series of Open Houses from May 1st through May 9th at each of its respective campuses: Atascadero, Oxnard, San Luis Obispo and Santa Maria. Students, parents and community members are all invited to learn more about the exciting and innovative programs offered at Laurus College, including 3D Animation, Web Design, IT & Computer Networking, Business & Office Support, and Medical Billing.
In addition to campus tours, there will be a special presentation each night at 6:30 PM: "How an Interest in Art can Lead to a Career in Digital Media." This presentation will highlight both the 3D Animation & Web Design programs offered at Laurus College, and will also include an in-depth discussion on the skills needed to succeed in those industries and the potential careers that are available.
Laurus instructors and staff will all be available to answer questions regarding admission, tuition planning, and career services. Space is limited so individuals interested in attending are encouraged to reserve space by calling ahead of time and RSVP with the campus located nearest them 805-267-1690.
Atascadero Campus, 8693 El Camino Real (Atascadero Oaks Shopping Center): May 1, 6-8 PM
San Luis Obispo Campus, 81 Higuera St., Suite 110 (Pacific Coast Center off Madonna): May 2, 6-8 PM
Santa Maria Campus: 325 E. Betteravia, Suite B-8 (Near Target Shopping Center): May 3, 6-8 PM
Oxnard Campus: 2351 Lockwood Street (Near Outback Steakhouse): May 9, 6-8 PM
About Laurus College
Laurus College is a California-based private post-secondary institution whose mission is to provide every student with a quality education and a quality experience. Laurus provides focused instruction and real world project-based training for exciting career fields such as 3D Animation, Web Design, Medical Billing, Information Technician & Service Professional, Computer Networking, Office Support and Professional Business Support.
Laurus College operates several campuses throughout California including Oxnard, Atascadero, San Luis Obispo & Santa Maria, and is nationally accredited by the Accrediting Council for Independent Colleges and Schools (ACICS).
Financial aid is available for those who qualify, and all programs can be completed between 6 to 18 months. For more information about Laurus College and a complete list of its programs, admissions policies, fees, and consumer information, please visit http://www.lauruscollege.edu.