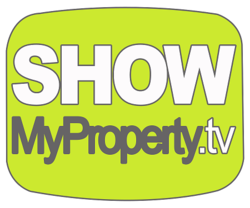 I hope this will help inspire students and young entrepreneurs to take a leap of faith and start a business they've only been thinking about.
Camarillo, CA (PRWEB) April 23, 2012
Anna Geary, Founder of Show My Property TV, was recognized as a trailblazer in apartment marketing by Student Housing Business, for their April 2012, 30 Under 30 issue.
Show My Property TV has changed the way properties are bought, sold, and rented by taking things a step above traditional apartment virtual tours. This new and innovative apartment marketing idea helps buy and sell houses and multifamily apartments or promote quality rentals, taking a creative approach to multifamily marketing. Each custom-shot video tour is tailored to the needs of the renter, highlighting key features and selling points and led by a professional TV host. The TV-show-style features shot by Show My Property TV allow buyers a chance to actively "experience" potential new homes for themselves, through apartment video tours accessible 24/7 via specific media outlets or a personalized DVD.
In today's tough market, photographs are no longer sufficient when selling a house. Geary founded Show My Property TV when she noticed a need in property marketing that had not yet been met with a solution. Years of media and video experience, coupled with a genuine passion for property, gave her the tools she needed to solve the problem herself.
Geary's most recent video tour for Asset Campus Student Housing received 500 views in ten days. This quick turnaround is a clear indication of the housing and real estate's market need for video marketing.
"It's an honor to be recognized among such accomplished individuals," said Geary. "I hope this article will help inspire students and young entrepreneurs to take a leap of faith and start a business they've only been thinking about."
As Geary continues to grow her business, she looks for new markets to branch into and new ways to integrate her company's services into apartment and multifamily marketing.
About Show My Property TV
Show My Property TV is the brainchild of Anna Geary. A previous GMTV host, Geary currently hosts and comments on a variety of American TV shows. She conceived the idea for Show My Property TV when living in a half rented luxury apartment block in California, and decided to head the marketing to sell the remaining apartments. The result was short, professionally produced video which was launched onto web based marketing sites, YouTube, and send to personalized contact—with instant results. The Show My Property TV team organizes, films, scripts, selects presenters and edits each film to represent properties in a welcoming manner. For more information, please visit showmyproperty.tv.