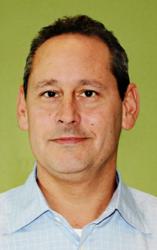 It's humbling to have received so many accolades in our history," said Jacobs. "Ultimately, we have to attribute our successes to the clients who have chosen to work with us, many who've partnered with us for years.
Chicago, IL (PRWEB) April 23, 2012
At a time when many businesses are closing shop, Jacobs Agency is celebrating 15 years in business. Founded by advertising entrepreneur, Tom Jacobs, the thriving Agency recently announced their rebranding, which included a new philosophy, visual identity and website, reflecting their holistic approach to marketing communications services.
Since 1997, Jacobs Agency has been synthesizing complex business issues into tangible business value for clients in multiple industries. Clients are attracted to Jacobs Agency's sharp insight, relevant creative and proven ability to reach target audiences on multiple levels. The firm has handled marketing for national clients and culture-shifting events, such as ComEd during energy deregulation and Ameritech during area code changes. The award-winning agency also helped launch satellite TV for United States Satellite Broadcasting.
Jacobs Agency has been repeatedly recognized by prestigious industry institutions. The Agency has made BtoB Magazine's annual list of top agencies for four years and has been named a "top fastest-growing company" by Inc. 500 every year since 2009. Jacobs Agency has also won awards from the Business Marketing Association(BMA) and the Association of Marketing and Communication Professionals (AMCP), which hosts the annual MarCom Awards.
"It's humbling to have received so many accolades in our history," said Jacobs. "Given the fluctuating state of the economy over the last couple of years, we're just grateful to still be in business, let alone recognized for it! Ultimately, we have to attribute our successes to the clients who have chosen to work with us, many who've partnered with us for years."
Jacobs Agency began as a one-man organization born out of a passion for the industry and the need for survival. "I created Jacobs Agency after losing my job. I was a dad with a toddler, a baby on the way, and a new mortgage," Jacobs explained. "I invested some money and started calling on my contacts looking for opportunities. Since it was just me at the beginning, my capabilities were limited. It was tough to get off the ground, but clients had faith in me. Within a year, I hired a staff of five and signed an office lease in the River North neighborhood of downtown Chicago. It has been amazing to see the industry – and our business – grow over the years."
One key element for any business owner is to establish and evolve a vision for the company. "Initially, my vision for Jacobs Agency was to provide full-service capabilities, marrying tactics to smart planning and strategy. And we delivered on this," Jacobs said. "Since then, we've grown into an agency that adds sharp insights to smart planning and strategy. Our process has become about the application of thought, not just thought."
With experience comes the wisdom of hindsight. Over their 15 years in business, Jacobs Agency has faced as many challenges as triumphs. In honor of their anniversary, the Agency has compiled a list of the top 15 lessons learned from the last decade and a half:
1. Always start by identifying objectives. Never take tactics at face value.
2. When someone says, "There are no bad ideas," they speak an untruth. There are bad ideas.
3. Listen, and then listen more.
4. When approaching a new initiative, don't be afraid of risk. Anything worth doing involves risk. This holds true for clients and agencies alike.
5. Don't fall into the email trap. Pick up the phone and call your client or agency partner. Usually a much more productive conversation ensues…
Click here to read the rest of the list!
As a company very much rooted in the Chicago area, Jacobs Agency will be giving back to their community by participating in volunteer work with the Chicago Food Bank in May. Additionally, the Agency will be releasing several new "Top 15" lists over the course of the year. Sign up for Jcast, the Agency's monthly e-newsletter, to keep up-to-date on the latest news and developments.
About Jacobs Agency
Since 1997, Jacobs Agency has been helping clients solve their most complex business issues. Founded by Tom Jacobs, the Chicago-based firm is a strategic marketing partner for companies in a variety of industries who need sharp insight, relevant creative and the ability to reach targets on multiple levels. With Through the LinesSM engagement and an Objectives-Based Approach, Jacobs Agency expertly navigates the intricacies of today's marketing landscape to produce tangible business value. Services range from Targeted Awareness to Audience Engagement, from Lead Generation & Prospect Nurturing to Sales Enablement and Brand Refinement. Jacobs Agency works with companies such as Saputo Cheese, Comcast Business Class, Maplehurst Bakeries, Tate & Lyle, HIMSS and Marcal Manufacturing. The Agency has received recognition from Telly Awards, BtoB Magazine, MarCom Awards, Business Marketing Association Awards, Graphic Design USA, and Inc. 5000. Connect with Jacobs Agency on Facebook, Twitter and LinkedIn. For information call 312.664.5000 or visit http://www.jacobsagency.com.