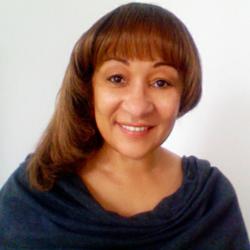 Every CEO and corporate board needs to ask: Is CISPA a backdoor bypass of the 4th Amendment?
(PRWEB) April 21, 2012
UmeNow announced today its support for privacy advocacy groups campaigning to stop CISPA—the Cyber Intelligence Sharing and Protection Act (H.R. 3523)—scheduled for a vote next week in the House of Representatives.
"Members of UmeNow are smart people who want cyber security legislation but reject surveillance laws that violate the privacy rights of Americans," stated Evelyn Castillo-Bach, CEO and Founder of UmeNow, the super-private network that has banned all tracking, tagging and face recognition technology, along with ads and all third party apps and games that UmeNow warns are used as back doors to extracting private information without consent.
"It's time to stop and rethink CISPA. Every CEO and corporate board needs to ask: Is CISPA a backdoor bypass to the 4th Amendment? We should not forget that It gives the people the right not to be searched in their persons, houses, papers, and effects without probable cause and a search warrant," stated Castillo-Bach, who is also an outspoken privacy advocate, known to her followers as Privacy Mom.
"I believe we have the intelligence and ingenuity to protect our country against cyber criminals without eviscerating the 4th Amendment. I have concluded that as a U.S. corporation we have an ethical responsibility to reject CISPA," stated Castillo-Bach, who frequently blogs on privacy issues.
To send an email to one's Congressional representative, UmeNow recommends using the form available on the Electronic Frontier Foundation website.
Company Information:
UmeNow is a private "people's network" that has banned all tracking and all ads. UmeNow has a 2-tier membership structure. It promises the same privacy protection to its free members. Premium level members who subscribe for $6.00/ month have access to all site areas.
Evelyn Castillo-Bach is the founder of UmeNow and Collegiate Nation. UmeNow entered into its silent launch in July 2011. Collegiate Nation--also known as GoCNCN.com-- is the first and only private network exclusively for college students. Castillo-Bach was interviewed earlier this year by Miami television to address privacy issues impacting college students.
Both UmeNow and Collegiate Nation are known for fiercely protecting the privacy rights of its members. All ads, third party apps and games are banned because they are back doors to tracking and extracting private information. Castillo-Bach earned her M.S. in 1993 from Columbia University Graduate School of Journalism. She has traveled extensively in Ethiopia and in the Balkans, accompanying her Danish husband who is a lawyer.