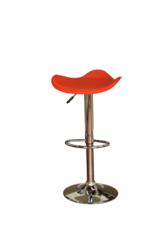 We wanted to know if this new site would include affordable bar stools
San Francisco, CA (PRWEB) April 24, 2012
The Internet was ablaze last week with news that a new home furnishings company called HomeMint, was being started by Justin Timberlake, and designer Estee Stanley, in collaboration with the company BeachMint.com. Curious about the new company, barstoolsforless.com investigated online news reports about the new company to determine if the new site would include bar stools and at what pricing. Barstoolsforless.com specializes in offering affordable home products such as discount bar stools.
A company spokesman said, "We saw the news pop about this new website, and we got quite curious if they would be including any kinds of bar stools among their choices of furniture. After a lot of digging around we found a few sources which indicate they would have at least one or two stools on the site. One initial product we found referred on the designers website, elledecor.com is this stackable stool, called the Lollipop Stackable Stool, which they indicate will be $750 for members of the new site, or $1,000 for non-members."
She continued, "While we're all for creative business enterprises, if this first selection is any indication, this website will not be the place to get affordable bar stools. We have entire sets that would be cheaper than this one stool, and we don't require monthly membership payments for our sale pricing, its automatic!"
HomeMint, which officially launches later in May, allows anyone to browse and shop the site, but those who elect to pay a monthly membership fee get discounted pricing on the items available in the store. All items in the store, available exclusively online, are curated by Justin Timberlake and interior designer Estee Stanley.
To find out more about the new celebrity's site, you can visit homemint.com. To get affordable and discount bar stools visit http://www.barstoolsforless.com