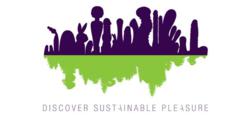 Save the planet, buy a vibrator!
Sydney, NSW (PRWEB) April 23, 2012
BlackLabelSexToys.com celebrates Earth Day with pledge to plant a tree for every rechargeable vibrator sold.
To celebrate Earth Day 2012 from April 22nd - May 31st, Black Label in partnership with Carbon Neutral, will plant a tree for every rechargeable vibrator sold through it's Australian and international web sites.
"At Black Label we believe it is the responsibility of every organization however big or small to do their bit to reduce their impact on the environment and we're very excited about our first-ever Earth Day campaign." Black Label Customer Service Director, Sarah West said. "We hope by highlighting manufacturers who make an effort to be green we are helping our customers by providing options to make a difference. Save the planet, buy a vibrator!" Sarah continued.
Black Label provides a wide range of luxury brands that feature rechargeable toys include LELO, Fun Factory, Je Joue and Jimmyjane.
It is estimated that approximately 6 trees will sequester 1 tonne of carbon dioxide over their lifetime. The planting sites in WA are legally protected for 100 years and will feature multiple native species. As well as sequestering carbon dioxide the trees provide additional benefits including a reduction in soil erosion and salinity, an improvement in biodiversity and providing habitat for native animals.
"We are continually looking for new ways to reduce our impact on the environment and thought that planting trees worked well with our other ongoing measures to phase-out stocking battery operated toys in favour of rechargeable ones and to never stock any product that contains phthalates," said Sarah.
Customers can get involved and show their support for the Earth Day campaign by "liking" Black Label on Facebook.
For more information or to place an order, visit http://www.blacklabelsextoys.com/earth_day_2012/
About Black Label Sex Toys
For more than 6 years, Black Label has provided luxury erotica accessories through its online luxury boutiques. By sticking to it's original goals of supplying only the best luxury pleasure items and maintaining a strict NO PHTHALATE policy Black Label has been able to rapidly expand from it's base in Sydney, Australia and open multiple regional web sites in the United States and the UK with a distribution network that spans the globe. To learn more, visit http://www.blacklabelsextoys.com.au