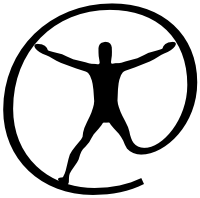 mxHero's Enhanced BCC allows for the creation of "silent observers" for email conversations.
Bethesda, MD (PRWEB) April 25, 2012
The new release of mxHero brings two innovative capabilities. Email Address Protection and Enhanced Bcc. Email Address Protection allows organizations to conceal email addresses on emails that leave the organization's domain. If these external emails are responded to, the hidden addresses reappear as the email re-enters the organization. In this way organizations can limit accidental dissemination of specific addresses. As examples: VIP addresses like CEOs, Ministers and Directors, or special addresses, such as company wide distribution lists.
mxHero's optional Enhanced Bcc solves an intrinsic problem of hidden email copies. When email includes undeclared recipients in blind carbon copy (Bcc), response email will only return to declared recipients. With Enhanced Bcc, mxHero will automatically ensure that originally hidden recipients are re-included on reply messages. This capability provides a convenience to senders of not having to remember to recopy originally Bcc'd recipients on reply email. It also allows the creation of "silent observers" for email conversations.
mxHero is an open source software platform that can be installed with any email system. mxHero extends email's capabilities through plugins managed by a simple and intuitive interface.
mxHero is developing more than 70 functionalities, some unprecedented in email. The current release includes more than 20 plugins with the added benefit of visual reports of effectiveness.
Alexis Panagides, CEO of mxHero:
"Protecting key email addresses can be an important and difficult task in today's world of free flowing information. mxHero's Email Address Protection makes the task easier in a transparent and low impact way."
About mxHero:
mxHero Inc. (Delaware, USA) is the child of IT industry veterans with over 15 years of experience in email specific technologies. It is in commercial deployment by several hosted email providers with the largest single installation carrying twenty thousand accounts.
mxHero is currently available as a hosted service for Google Apps, in source format, a ready to run virtual appliance for VMware and an automated installer for Ubuntu, Debian and Redhat Linux distributions.