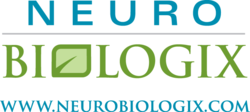 Neurobiologix Launches New Calming Cream to Assist with Relaxation & Healthy Rest
Austin, TX (PRWEB) April 24, 2012
Neurobiologix, the leading provider of pharmaceutical grade supplements designed by physicians, is proud to announce the launch of Calming Cream Rx, a new topical cream that is designed to naturally assist with nervousness, hyper-activity, mood, sleep disturbances and trouble falling asleep.
By delivering five active ingredients through the skin in a lotion base of lavender oil, Calming Cream Rx increases the levels of the calming and anxiety-reducing neurotransmitters in the brain such as dopamine and serotonin. The formula was designed by a leading neuroimmune specialist, Kendal Stewart, MD, to help his patients and those suffering from neuroimmune syndromes and neurological issues.
"Whenever the brain is not producing enough of the natural chemicals that inhibit stress and nervousness, the likelihood of experiencing difficulty with relaxation, mood instability, sleep and stress is very high," said Dr. Kendal Stewart, M.D / Neurotologist. "As part of our commitment to helping those who struggle with these issues, Neurobiologix is proud to introduce a lotion-based formula for alleviating and enhancing healthy rest."
Three primary ingredients used in the new calming cream are GABA, a natural inhibitory brain chemical, L-theanine, an amino acid that is primarily found in the green tea plant (Camellia sinensis) and 5-HTP, an amino acid found in turkey. Scientific research reports that increased levels of GABA and these other ingredients can produce relaxant effects and alleviate symptoms of nervousness and hyper-activity. L-theanine is commonly used as a therapeutic relaxant and it also has potential in the treatment of nervousness and mood support. Neurobiologix physicians also included ingredients L-Tyrosine, Magnesium and lavender oil to formulate this topical lotion.
This product is created and sold exclusively by Neurobiologix and can be purchased online, over the phone, in-store or at Doctors' offices nationwide. More information about the product can be found here: http://www.neurobiologix.com/product-p/168.htm
About Neurobiologix
Neurobiologix is a provider of pharmaceutical grade supplements for autism, ADD/ADHD, nervous & immune system support, neurological disorders and overall nutrition for people of all ages. Based in Austin, TX, the company specializes in selling reasonably-priced products to consumers and medical professionals worldwide. All Neurobiologix products are FDA monitored and Certified GMP. For more information, visit http://www.neurobiologix.com or call (866)500-5388.
Release distributed by MindBOX SEO | http://www.mindboxproductions.com