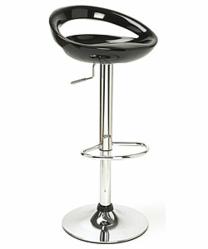 We knew we wanted to give the best possible customer service, and we're pleased this new hire will help us do that.
San Francisco, CA (PRWEB) April 25, 2012
Barstools For Less, Inc. recently hired a top-notch writer to work for the furniture retailing site whose job will be solely to give free advice to customers and prospects. The site specializes in providing an online selection of affordable and cheap bar stools, as well as exceptional customer service.
According to a company spokesman, "We knew we wanted to give our customers the best possible customer service, however we weren't sure of the exact best ways. As we looked around at our options, and what others are doing in the niche, we decided to hire a writer dedicated solely to customer service."
"We wanted to find someone with expertise in the field, who already have a rich understanding of the issues and uniqueness of the home furnishing marketing, in particularly all that's involved with the kitchen and specifically bar stools. We're pleased that a writer with the skill and acumen of Jonas Kellet decided to join our team."
Asked about his recent hire, Jonas had said "I've been interested in this niche for quite some time, writing articles and blogging, so it felt like a natural fit when the company approached me. I'm excited to share my knowledge and expertise with customers as they navigate the ins and outs of choosing the best barstools."
Soon customers to the site will be able to click "live help" in the top right hand corner and have one-on-one interaction with Jonas, who will be available to answer their questions. Currently, he is still training in the company systems, and the service is not yet live, and thus support is moderated via the contact us page and e-mail.
To get questions answered, and other top-notch custom service, visit http://www.barstoolsforless.com