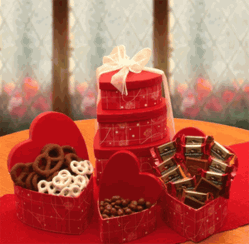 In these challenging financial times, we still desire finer things in life
San Francisco, CA (PRWEB) April 26, 2012
MyGiftBasketIdeas.com, a leading supplier of award-winning gift baskets for every occasion, today announced a sudden increase in demand for its gourmet gift baskets.
When asked to comment on why this particular type of premium gift baskets are becoming so popular, a spokesperson from the company said, "In these challenging financial times, many of us cannot justify buying ourselves decadent items but we still have a desire for the finer things in life. This is why many people welcome receiving luxurious gourmet gift baskets from someone else."
She continued, "When a friend or loved makes the gesture to select a gift basket containing all of your favorite delicacies, it is a powerful way of saying, 'You are worth it and you deserve to enjoy this special treat.' So while you might not buy it for yourself, we increasingly see people still willing to buy them for another in their life."
On the topic of gift baskets versatility, the spokesperson commented, "You can have a luxury or premium gift basket made especially for your man, father, brother or friend, making it a great gesture of appreciation and love. The thoughtfulness in the offering will definitely hit the point home."
"For a woman, you have a wide choice of gift baskets that you could pick depending on her special preferences. Many women are known to love chocolate quite a lot and you could send her a 'death by chocolate' gourmet gift basket. This kind of a gift will be well received and can be used for almost all occasions and is especially relevant as Mother's Day approaches next month."
The site reports an increase of more than 20% in its premium gift basket section, a fact they attribute to increased selection and promotions done via the home page. Staff are pleased by customer's interest, and plan further promotions in this category.
To see these newly popular baskets, visit http://www.mygiftbasketideas.com.