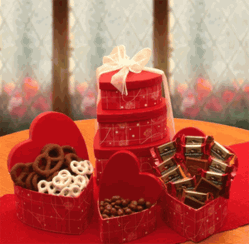 Gift basket prices are an increasingly important consideration for our customers
San Francisco, CA (PRWEB) April 27, 2012
MyGiftBasketIdeas.com, the go-to source for the perfect gift basket, invites shoppers to take advantage of a new promotion in response to customer enthusiasm for cheap gift baskets.
A company spokesperson said, "Our customers asked us for more low-cost options, so we have slashed the prices in many of our gift basket lines. We are delighted to offer customers great options in the $40 or under price mark, making them ideal budget-friendly gifts full of gourmet delights. We have included customers' favorites, such as our best-selling fruit & cheese gift basket and brownie gift basket. We've also recently marked down all our gift baskets from 5 – 20% of their regular prices."
In addition, MyGiftBasketIdeas.Com spoke of hopes to add a new search capability to its already extensive web interface. The spokesperson explained, "Gift basket price is an increasingly important consideration for many customers and we are keen to create a 'price' search capacity on our website."
"A new gift basket 'price' search option would facilitate convenience and improve customers' shopping experience, saving them time as well as money. We will be considering our options for this expansion during the promotional period and over the coming months as we continue listening to customer feedback."
When asked to comment on why customers are keen to snap up bargain baskets, the spokesperson said, "With the economic downturn, everyone is feeling the pinch. But it is heart-warming to note that, even in times of hardship, many people still want to reach out and show appreciation to those around them. Giving baskets remain a popular way to show you care and, through our promotion, saying 'thank you' with a beautifully presented gift basket just became all the more affordable."
To browse the sumptuous selection of cheap gift baskets on offer, visit http://www.mygiftbasketideas.com.