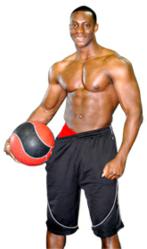 The most powerful force to defeat procrastination starts with the discovery of your WHY!
(PRWEB) April 30, 2012
7DayFitness (http://www.7DayFitness.com) is breaking barriers, delivering personalized training and nutritional advice to people wherever they are. Virtual trainers and nutritionists, conjured through cutting-edge visualizations, deliver daily workouts and diet plans tailored to meet specific needs. Each quick seven minute exercise plan is targeted, letting people achieve maximum benefit in the minimum amount of time. Holograms make home workout programs more engaging, encouraging better long term results. Join for free, or upgrade to a premium membership for amazing added benefits.
"The purpose of 7DayFitness is to make a lasting change the health and fitness industry forever by giving average people a unique service, enabling people to get and stay in shape in the comfort of their homes," said Wesley Virgin IV, the visionary behind the brand new service. "We give people a virtual experience which includes a trainer, a nutritionist and daily workouts that are under 7 minutes so they have the privacy and luxury of getting in shape at their convenience."
Wesley Virgin IV at http://www.7DayFitness.com is experimenting, very successfully, with a team of virtual, online physical trainers and nutritionists. Consumer get ready to workout, log-in to their trainers, and complete a successful workout. Next, work up a menu for the week guided by a nutritionist.
"The time and money you'll save will be amazing," said Virgin. "Imagine industry leading technology combined with ultimate convenience. No more excuses. Start losing weight easily and effectively today."
In future, 7DayFitness.com plans to use cutting-edge holograms to deliver virtual workout assistance.
Sign up today at http://www.7DayFitness.com for free and see everything the site has to offer.