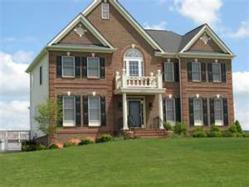 "Homeowners don't know what is out their for them regarding helping them with their lenders", Daniel Ruggiero stated
Irvine, CA (PRWEB) April 24, 2012
Nationwide Law Center is now truly Nationwide with adding Lead Attorney Daniel Ruggiero with Bar Licenses in seven States. Now Nationwide Law Center has Attorney's representing client's in all fifty states. Daniel Ruggiero brings his vast experience to Nationwide Law Center, graduating from prestigious Babson College. While in school receiving the Home Depot Entrepreneurial Scholarship for his outstanding work. Mr Ruggiero with his experience in litigation will be the icing on the cake to Nationwide arsenal to help homeowners stay in their homes. "Homeowners don't know what is out their for them regarding helping them with their lenders", Daniel Ruggiero stated.
Their are some many struggling homeowners out there the need competent attorney's and a law firm that knows the ins and out of the mortgage industry. Nationwide Law Center offers both now the Daniel Ruggiero has joined on as lead Attorney. We will also be adding ADR to our list or services, ADR is short for Alternative Dispute Resolution. ADR is basically is an alternative to a formal court hearing or litigation. It is a collective term for the ways that parties can settle disputes, with (or without) the help of a third party. ADR are ways and methods of resolving disputes outside the judicial process (formal litigation – court).
Despite historic resistance to ADR by many popular parties and their advocates, ADR has gained widespread acceptance among both the general public and the legal profession in recent years. In fact, some courts now require some parties to resort to ADR of some type, usually mediation, The rising popularity of ADR can be explained by the increasing caseload of traditional courts, the perception that ADR imposes fewer costs than litigation, a preference for confidentiality, and the desire of some parties to have greater control over the selection of the individual or individuals who will decide their dispute. At this point Nationwide Law Center is your go to Law Firm for all thing related to your Mortgage.