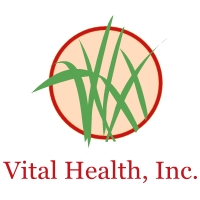 When selecting a probiotic, first look for one that contains a multi-strain blend of the two most common types of lactobacilli and bifidobacteria. Many of the positive attributes of probiotics are species and strain dependent.
Orland Park, IL (PRWEB) April 25, 2012
The benefits of probiotics are capturing the attention medical professionals and consumers at large. With this wealth of information now available, questions arise surrounding probiotics. Barbara Griffin, Traditional Naturopath,Certified Nutritional Consultant and Certified Gluten Practitioner who possesses nearly 40 years of experience recently provided some tips aimed at helping the consumer better understand how probiotics can improve their health.
Tip 1: The body needs a balance of good and bad bacteria to function properly, taking probiotics can help achieve this.
Our digestive tract needs a healthy balance between the good and bad bacteria. Poor food choices, emotional stress, lack of sleep, antibiotic overuse, other drugs, and environmental influences can all shift the balance in favor of the bad bacteria. This is where the importance of probiotics comes into play. A healthy digestive tract filters out and eliminates things that can damage it, such as harmful bacteria, toxins, chemicals, and other waste products. On the flip side, it takes in the things that our body needs, such a nutrients, and absorbs and helps deliver them to the cells where they are needed.
Tip #2: Recent studies indicate that probiotics may play a role in treating gastrointestinal illness, boosting immunity, and preventing or slowing the development of certain types of cancer. Since 80% of the immune system is gut associated, it makes sense to consider the benefits of probiotics on your overall health. Taking probiotics on a regular basis can help:

Manage lactose intolerance;
Helps kill salmonella in the body
Lower cholesterol;
Reduce inflammation;
Boost immune system;
Prevent urinary tract infection and bacterial vaginosis;
Improve symptoms of irritable bowel syndrome, colitis, Candida;
Improves eczema, asthma and allergies.
Tip #3: Increase your probiotic intake following a course of antibiotics. Everyone should be taking probiotics regularly, but should double the dose following a round of antibiotics. Antibiotics do not discriminate. They kill off the bad as well as the good bacteria in the intestinal track, making it necessary to reinocculate the gut with good bacteria through the use of probiotics.
Tip #4: When selecting a probiotic, first look for one that contains a multi-strain blend of the two most common types of lactobacilli and bifidobacteria. Many of the positive attributes of probiotics are species and strain dependent, thus selecting one that has a blend of multi-strains is important. Second, look for a protective delivery system. To be effective, the living organisms in probiotics must survive exposure to stomach acids as they travel to the small intestine and colon. Third, select a probiotic that contains hypoallergenic ingredients. Make sure it is free of allergens such as nuts, milk/casein, wheat/gluten, corn, soy, and shellfish.
Tip #5: It is important that children and infants take probiotics.
During a delivery through the birth canal, a newborn picks up bacteria from his/her mother. These good bacteria are not transmitted when a Cesarean section is performed and have been shown to be the reason why some infants born by Cesarean section have allergies, less than optimal immune systems, and lower levels of gut microflora. In addition, a healthy balance of beneficial bacteria can easily be disrupted by infectious microbes in schools and daycare centers, allergens and irritants in foods, chemical toxins, and over use of medication such as antibiotics. Probiotics can help restore and maintain a normal balance of healthful microorganisms across the entire digestive tract to support healthy gastrointestinal and immune system function. After checking with their pediatrician, probiotics can be given in a power or chewable form.
Tip #6: Depending on the probiotics you select will determine if it will need to be refrigerated.
Probiotics come in refrigerated forms and spore forms, which need no refrigeration. After a decade of researching probiotics of all forms and prices, I feel a refrigerated product is best when we are not traveling for extended periods. Spore form products do not have the wide variety of species that we have found to be so effective. A spore form product could be a good choice though, when on extended travel, especially to warmer regions. Probiotics can aid in resisting the many famous travelers intestinal upsets.
You should consult your physician before starting any supplementation program or if you suspect you might have a health problem.
About Vital Health, Inc.:
At Vital Health, Inc. Dr. Griffin integrates a whole body approach with the intention of facilitating wellbeing and optimal health amongst her clients. Dr. Griffin's specialties include: traditional naturopathy, nutrition, EAV Meridian Stress Assessment, Food Sensitivity Screening, Environmental Screenings, Iridology, SKASYS, Live Blood Cell Analysis as well as established integrative therapies such as Neuroemotional Therapy, Neuromodulation Technique, Cold Laser Therapy, Emotional Stress Integration and Neuro-link Technique. In addition, Jade Derma Ray Lymphatic Massage and BioCleanse Foot Detox are also available at Vital Health, Inc. For more information please visit Vital Health's website at http://www.vitalhealth.org.