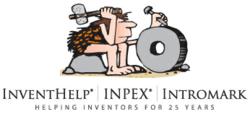 Pittsburgh, PA (PRWEB) April 25, 2012
InventHelp®, America's largest invention submission company, announces that one of its clients, an inventor from Georgia, has designed a modified cowboy hat that would provide added warmth in cold weather. This invention is patented.
"The Cornwell Cowboy Hat" would feature elongated side flaps secured to a chin strap, which would cover the ears, cheeks and jaw. This feature would provide enhanced comfort for the wearer, especially in extreme cold, which would eliminate the need to use a scarf or ear muffs. Produced from sheep, llama or alpaca wool, the Cornwell Cowboy Hat would feature a stylish design for all users while ensuring warmth from rain and snow.
The Cornwell Cowboy Hat would consist of a standard-looking cowboy hat, which would be modified to include a flap at each side. Each flap would be approximately seven inches long. The flaps would be connected to a chin strap. The chin strap would measure seven inches long and one and one half inches wide. The strap would include a six inch long by one inch wide nylon fastener strip. An additional three and one half inch long strap would also be incorporate into the hat's design. After putting on the hat, a user would draw the strap beneath the chin and secure it via the nylon fastener. The flaps would extend downward on both sides of the face, warming the ears, cheeks and jaw. A user would extend the three and one half inch long strap around the back of the head and attach it to the brim. A snap (for holding up the brim) would be attached to the left and right sides of the hat. The Cornwell Cowboy Hat could be produced in a variety of sizes and styles suitable for men, women and children.
InventHelp® is attempting to submit the invention to companies for review. If substantial interest is expressed, the company will attempt to negotiate for a sale or royalties for the inventor. For more information, telephone Dept. 09-AAT-1220 at (800) 851-6030.
Manufacturers interested in reviewing additional inventions and new product ideas can contact InventHelp's marketing partner Intromark by filling out an online request to review new product ideas here.