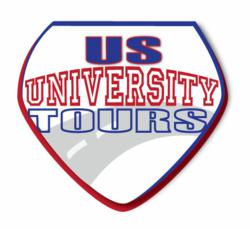 We have had great interest in business development with education agents, English language schools and scholarship agencies who will use tours in combination with their services to meet the growing demand for American higher education
Ramsey, NJ (PRWEB) April 23, 2012
US University Tours today announced that it has signed agreements with two leading international student recruitment agencies that will offer the company's new Open Tours in their local markets. Open Tours are a new service of US University Tours, and complement the company's core product, Custom Group Tours of American colleges and universities.
The first Open Tour will start in Boston on July 18 and will visit thirteen of America's leading universities before ending July 29 in Washington, DC. The second tour begins August 1 in Los Angeles and visits eight of California's highest ranked universities before ending in San Francisco on August 9. Open Tours are sold to prospective students on an individual basis by the company's authorized overseas partners, which now include Access American Education (AAE), with student recruiting offices in Vietnam and operations in Russia and SIEC with student recruiting offices throughout India.
"There is a growing demand for American Higher Education in countries like Vietnam and Russia, especially at the undergraduate level" states Jim Barger, CEO of AAE. "With a rising standard of living and an ambitious middle class, families are eager to see their children attend American colleges and universities. Like American parents, they also want to see the campuses before they apply. We are offering US University Tours as an option to help families see first hand what the student experience is like and to help them better understand the choices that they must make."
Study tours have been growing in popularity in countries like India where new US University Tours partner SIEC operates. According to Parminder Sall, Business Development Manager of SIEC, "US University Tours American-base gives these tours a vast superiority over those run by foreign companies. USUT staff works directly with the admissions offices of the schools being visited and the tours are officially welcomed to campus. These are not drive by tours, but deep explorations of these highly desirable universities" continues Sall. "Students will get a chance to look at a wide variety of campuses and really get to know what is expected of them as students. With this knowledge, they can return home and start their applications."
The company is actively seeking new partners for their Open Tours as well as their Custom Group Tours. According to Wayne Weinzoff president of the company "Custom Group Tours give our overseas partners the opportunity to visit their choice of schools and to tailor the itinerary to meet their local markets. Custom Group Tours allow for our partners to build their organization's American-oriented brand and to develop deeper connections between their staff and the US host universities. We have had great interest in business development with education agents, English language schools and scholarship agencies who will use tours in combination with their services to meet the growing demand for American higher education." Weinzoff views open tours as a great way for the partnership to start.
Parents looking to send their students on a US University Open tour should contact AAE or SIEC or check the list of additional overseas partners at http://www.usuniversitytours.com/parents-students.php
Overseas organizations interested in offering US University Tours in their local market should contact the company for a custom group tour quote or to request an application to be an authorized overseas partner.