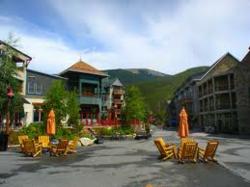 Keystone, CO (PRWEB) April 23, 2012
SummitCove Vacation Lodging in Keystone, Colorado has announced that it will launch the Summer Stay and Save Discount program. The program will be available for travel from May 1 to November 15, 2012.
The Stay and Save Program is set up as a tiered discount. The total savings increases incrementally depending upon the length of stay that a guest chooses. 2 night stays include a 10% discount off regular pricing. Guests will save 15% on 3 nights, 20% on 4 nights, and 25% off stays of 5 or more nights. The program allows guests the flexibility to plan a vacation of any length that is convenient for them with discounted pricing to make summer travel feasible for more families.
Summer activities in Keystone and surrounding Summit County towns abound. Visitors to Keystone can plan white water rafting, scenic gondola rides, hikes, mountain biking excursions, horseback riding and much more. Many festivals and events take place from June through October, drawing visitors from around the world.
Other discount lodging packages are also available this summer for Keystone visitors. SummitCove earlier released its Summer700 and Summer555 program for the summer of 2012. This discount program allows guests to pay a flat fee for their vacation rental for stays of either 5 or 7 nights in select Keystone Resort 2 bedroom properties. The program was expanded this year to include 5 or 7 night savings after a successful debut in the Summer of 2011.
About SummitCove Vacation Lodging:
SummitCove manages approximately 300 vacation rental properties located exclusively in Summit County, Colorado. With rentals that range from efficiency studios to large private homes, there is a unique property in any budget and for any size of family or group.