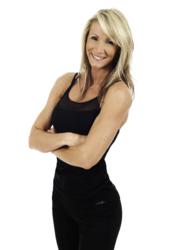 These women made a commitment to do what it takes to kick off 2012 with a new outlook on life and achieve their healthy, fitness and body shaping goals by participating in this 12 week challenge
Elizabethtown, KY (PRWEB) April 22, 2012
Fit Yummy Mummy, a fitness company devoted to exercises for moms, has just concluded its 12 week New Year's "Amazing You" Transformation Challenge. After months of challenging workouts, the company has announced the winner of the contest: Emma H.
The contest started on January 16th, with over 250 women joining the Transformation Challenge hosted by Fit Yummy Mummy's Club FYM. The challenge brought about dozens of impressive physical transformations, and over 80 women submitted their new mom workout results for consideration.
"These women made a commitment to do what it takes to kick off 2012 with a new outlook on life and achieve their healthy, fitness and body shaping goals by participating in this 12 week challenge," said Fit Yummy Mummy owner Holly Rigsby.
The winner, Emma H, is a 32 year old mother of 2 from Sydney, Australia. Emma lost over 19 pounds, dropping from a size 20 to a size 14 by doing FYM's post pregnancy workouts. She also lost six and a half inches off of her waist.
Of winning the contest, Emma says, "I wasn't happy with my size, I was ashamed of my body… This is the best thing I've ever done for me."
Emma received the grand prize of the contest, which consisted of a 6 month membership to Fit Mummy Yummy's Fit Club DVD of the Month program, a Prograde protein shake gift, a custom made jewelry piece of her choice, and $250 in cash.
"I'm so proud of Emma for taking the transformation challenge seriously, and seriously transforming her life for the better," said Holly Rigsby. "In fact, I'm proud of all the women who sought to change their lives one workout at a time."
Such other women include the third place winner, Cindy E. Cindy, a 37 year old mother of 2 from Olathe, Kansas, lost over 18 pounds and nearly 3 inches off her waist and hips.
For her efforts, she won a 1 month membership to the DVD of the month club, a piece of jewelry, and a Prograde nutrition gift. She raved, "I am absolutely blown away by the changes that have occurred to me in this, my first Fit Yummy Mummy transformation challenge."
The second place finisher was Lila R, a 36 year old mom of four from Kansas City, Missouri. She lost 18 pounds and 4.5 inches off her waist. She won the same prizes as Cindy, but with a 3 month membership to the DVD of the month club.
Holly Rigsby notes that new moms can struggle to lose fat in specific problem areas, including the butt, thighs, and abdominal region, but fortunately, "it is clear from the successes of these women that this doesn't have to be the case for all new moms."
To see the winners, visit: http://www.clubfym.com/public/Amazing-Challenge-Winners.cfm
About Holly Rigsby: Holly Rigsby is the Co-Owner of Fit Yummy Mummy. She offers her clients a variety of training products to help them burn fat and writes a fitness blog for FYM.
Fit Yummy Mummy is part of the Fitness Consulting Group family of companies. FYM releases fitness products for moms looking to burn fat and get in shape. It also offers workout tips through its blog.
For more information on Fit Yummy Mummy, visit: http://getfitandyummy.com.