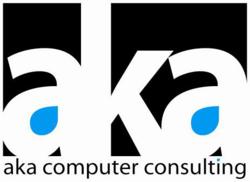 Staten Island, NY (PRWEB) April 24, 2012
AKA Computer Consulting, Inc. announced today that it has been selected as a pcAmerica Authorized Dealer. AKA Computer Consulting, Inc. offers a full range of value-added consulting services for Cash Register Express and Restaurant Pro Express developed by pcAmerica, a leading provider of Point of Sale solutions for small and mid-sized businesses.
pcAmerica's dealer program will enable AKA Computer Consulting, Inc. to better serve regional clients and build its business through the sale, implementation and service of integrated solutions. Both of pcAmerica's signature products, Cash Register Express and Restaurant Pro Express are flexible and affordable POS solutions designed specifically for growing businesses. The software helps businesses efficiently input, organize, and access the information they need to manage sales, inventory, and purchasing, as well as helping to make key decisions for growth.
"We are very excited to have AKA Computer Consulting, Inc. as a pcAmerica Authorized Dealer," said Frank Fullam, National Accounts Manager for the company. "Their expertise in reselling and supporting mid-market business software solutions and their track record for customer satisfaction make them a valuable addition to our dealer network."
"Our clients need more than entry-level POS solutions at affordable prices," said Alex Kleyff, President of AKA Computer Consulting, Inc.
About AKA Computer Consulting, Inc.
Since 1995, AKA Computer Consulting has established an outstanding reputation in the NYC Metro and Tri-State area for first-class implementation of business management systems, innovative and flexible custom software development and an unbeatable dedication to customer service.
AKA is committed to the affordable execution of sophisticated business management solutions that can be customized to meet the unique needs of small-to mid-sized businesses in a wide variety of industries. Additional areas of expertise include Accounting, E-commerce, CRM and Point of Sale solutions, plus VOIP/Telephone and Network/IT services. Our extensive client base includes companies from across the spectrum, including manufacturers, wholesalers, distributors and import/export companies. For more information visit http://www.akaconsulting.com or call us at 888-351-8355
About pcAmerica
Founded in 1985, pcAmerica has been providing computerized point of sale software solutions to the retail, restaurant, and hospitality industries for over 20 years. With over 50,000 users worldwide, our point of sale software solutions are used by both chains as well as single location independent operators. Our lengthy track record as a proven point of sale solutions provider is driven by continuous product innovation, uncompromised customer service, and simplicity of use. Headquartered in Pearl River, New York, pcAmerica is a division of Automation Inc, a privately held corporation. To learn more, visit http://www.pcamerica.com
All products mentioned in this release are trademarks or registered trademarks of their respective holders.