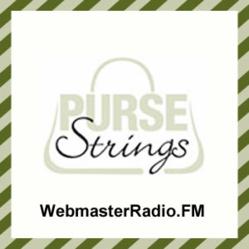 Fort Lauderdale, FL (PRWEB) April 25, 2012
"PurseStrings," the award-winning marketing-to-women radio program on WebmasterRadio.FM, the premiere Internet business radio network in the B2B marketplace, aired its 200th show on April 24.
The episode is a "best-of" program highlighting some of the notable guests featured on the show. Hosted by Maria Reitan, senior principal and chair of the Marketing to Women and Lifestyle practice at Carmichael Lynch Spong, the weekly 30-minute show focuses on marketing to the largest consumer market in the country — women. In addition to streaming live on WebmasterRadio.FM, it is offered via podcast on iTunes, Mobilecast and RSS feeds.
PurseStrings joined the WebmasterRadioFM programming lineup in 2007. Since then, the show has received some of the highest accolades in the industry, including a PR News Platinum award for Best Podcast after competing with the likes of General Motors and Yoplait Yogurt. It also won an Anvil award from San Francisco Public Relations Society of America (PRSA); a Classics award from Minnesota PRSA; three PRSA Bronze Anvil merit awards, and a Bronze Superior Achievement in Branding and Reputation Excellence (SABRE) certificate of excellence from trade journal The Holmes Report.
According to Doug Spong, president of Carmichael Lynch Spong, Reitan's efforts continue to have a strong impact on her listeners as well as her co-workers. "We congratulate Maria on this important milestone. Not only does she devote time to PurseStrings week-in and week-out to help marketers understand the influence of women, who control 80 percent of household spending, but she also plays an influential role at our firm as a leader of a key practice group and a senior member of our leadership team."
Past PurseStrings guests have included some of the biggest names in marketing to women:

Heather Armstrong, founder of dooce.com and a consultant for HGTV
Lucy Danziger, SELF magazine editor-in-chief
Carol Evans, president, Working Mother Media
Gloria Feldt – speaker, author of No Excuses: Nine Ways Women Can Change How We Think About Power
Connie Glaser, speaker, author of GenderTalk Works: 7 Steps for Cracking the Gender Code at Work
Marlene Greenfield, Hearst Magazines vice president of research
Jeffery Tobias Halter, author of Selling to Men – Selling to Women, speaker and founder, ywomen.biz, a consulting/marketing-to-women website
Melissa Lavigne-Delville, NBC Universal vice president of strategic insight and a trend expert
Jim Lecinski, Google's vice president of U.S. Sales /Service and author of e-book, Winning the Zero Moment of Truth (ZMOT)
Charlene Li, Altimeter Group founder, author of Groundswell
Justine Roberts, founder of mumsnet.com, one of the U.K.'s largest mommy websites
Tina Sharkey, chairman and global president, BabyCenter LLC and its website connecting moms through blogs, forums and branded content
Jill Smokler, blogger, scarymommy.com, a parenting community where less-than-perfect moms of all ages and stages connect and commiserate
"It's exciting to reach the 200th show and see how it's grown, and also quite humbling to look back and reflect on the number of influential professionals I've been fortunate to feature. I look forward to bringing even more fascinating guests to our listeners," says Reitan.
The Marketing to Women Conference
Attendees of the eighth annual Marketing to Women Conference (M2W), April 25th in Chicago will also soon have the opportunity to hear from Reitan. She and Carmichael Lynch director of brand planning Kelly Thompson will speak at the show and share proprietary research results on the recession's impact on women and provide strategic insights on how marketers can break through in the changed economic climate.
For more information or to access the 200th episode of PurseStrings, please visit http://www2.webmasterradio.fm/purse-strings.
For more information on M2W, please visit http://www.m2w.biz/.
About Carmichael Lynch Spong
Carmichael Lynch Spong is one of the most decorated public relations firms in the world. It is the four-time recipient of the "PR Agency of the Year" award by national trade journals The Holmes Report, PR News and PR Week. The firm represents a select portfolio of envied brands with staff in Minneapolis and New York. Carmichael Lynch Spong is a division of Carmichael Lynch Inc., which is owned by the Interpublic Group of Companies Inc, New York. Visit http://www.carmichaellynchspong.com for more information.
About WebmasterRadio.FM
WebmasterRadio.FM lifts the "veiled curtain" of the Internet, bringing the business community together through an interactive radio network. Its listeners are a global group, comprised of everyone from corporate executives and decision makers to small and mid-sized businesses and individual entrepreneurs. WebmasterRadio.FM's stellar line-up of radio programming includes; "Market Edge" with Digital Influence Group Chairman Glenn Engler , "Purse Strings" with Carmichael Lynch Spong senior principal Maria Reitan and the "CyberLaw and Business Report with Internet Law Center Founder Bennet Kelley. To tune into WebmasterRadio.FM's live content or check out the show lineup, please visit http://www.WebmasterRadio.FM.
Media Contact:
Brandy Shapiro-Babin
954-309-5578