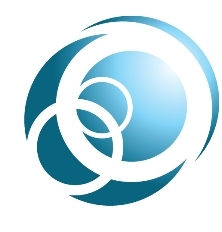 The Internet is the best platform that a business can use to reach a wider market and to ensure that its customers are satisfied.
Perth, Western Australia (PRWEB) April 24, 2012
With the recent trend in online retailing, Oracle Digital has empowered their top-of-the-line SEO products and services with reliable reputation management to help small businesses take advantage of the potential that the digital realm has in store. This is in light of the new developments showing online businesses gaining advantage over traditional in-store retailers through efficient use of web marketing tools that effectively lead to a more lucrative business.
A report lately released by the Australian component of the World Internet Project stated that, more or less, 25% of Australians are now making purchases online on a weekly basis, while 53% are now buying online at least once a month. This clearly shows the increasing interest of consumers in internet shopping and the deviation of their spending habits.
Because of this trend, Australian businesses are now trying to improve on their online schemes and methods to cater to this growing need. Several local companies are now trying to make further changes to improve their online presence – from web visibility, proper branding, and increased profitability.
Experts and Marketing Analysts believe that many small business owners are now fully aware of the vast opportunities that online retailing presents. However, some are still daunted by the procedures that internet marketing entail such as the need to maximise on social media, SEO, blog and article writing, and all other aspects needed to make this business platform as efficient as it should be.
On the other hand, Cherie Curtis, a journalist, sub-editor and a resident of Bundaberg, explained that though having a website can be a good strategy – there is still a need to improve on web visibility in order to make it even more efficient.
Curtis says, "A business can publish anything on their own website, but people aren't going to read it unless it attracts their attention - or if they can find it in the first place."
James Corby, Business Development Director of Oracle Digital, further supports this view. He says, "The Internet is the best platform that a business can use to reach a wider market and to ensure that its customers are satisfied. And with all the Internet tools available for those who are interested – then it can be honestly said that doing business with this platform is more efficient and will provide more success."
Corby further substantiates the indispensability of having the right SEO procedures in order to make any kind of online endeavour successful. He explains, "SEO is a fickle beast, and rather than try to manipulate Google, you actually just give it what it wants. If you give it the right content and do so in the right way, then you are going to get rewarded in the organic search results."
Indeed, making the best out of the online platform to further enhance business opportunities is primordial for any business. And this is why Perth SEO Company Oracle Digital has decided to continue improving and providing the most efficient SEO tactics, social marketing techniques, online reputation management, and all other relevant facet of internet marketing - to ensure the stability and success of their clients' businesses in the virtual realm.
Oracle Digital is a leading SEO Company in Perth, Western Australia. They are proud to offer their top-of-the-line SEO products and services even to other areas in Australia like Adelaide, Brisbane, Melbourne, and Sydney. If you want to know more about the company and their latest offerings, please call them at 1300 899 851 or visit their website at http://www.oracledigital.com.au/.