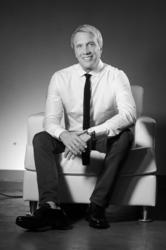 we are excited about the thousands of people who will continue to hear the message of Jesus Christ in a creative, exciting and entertaining way through this series
Grapevine, TX (PRWEB) April 23, 2012
For some pastors, it is a constant struggle to create sermon illustrations that will keep members involved and engaged. For Dallas pastor Ed Young, creative and compelling illustrations are a big part of his church ministry. Attendees at his Fellowship Church, in the Grapevine area, recently witnessed this first-hand when Ed Young introduced his new sermon series, simple called "Wild," by bringing live animals with him on stage—among them a lamb and a lion. According to Ed Young and the officials at his church, these animals served as sermon illustrations that were at once evocative and honorable.
Indeed, though Ed Young chose to use these animals to illustrate specific points about the power of God and the "awe-inspiring plan" he has for his people. Following the stage time shared with the lion and the lamb, the pastor was questioned about whether he ever sought proper permits for using those animals, and his response was and is a model of civility.
According to the pastor, the church remains in constant contact with the City of Grapevine to ensure that their doings are not only safe, but also legal. While there is no formal permit process in place in Grapevine at this time, Ed Young and his congregation remain vigilant in ensuring compliance with local authorities.
A statement from the church makes their intentions clear. "At Fellowship Church we believe it is paramount to honor God as our heavenly authority and to respect our governmental authorities, both locally and nationally," says the Fellowship Church statement. "Furthermore, as a church, we work diligently to ensure that any ministry activities are in compliance with the laws and parameters set forth by our civil government."
Indeed, the church's statement makes it clear that all due diligence has been performed. "Fellowship Church has not been denied any permits by the city of Grapevine. Prior to the first installment, and up through this morning, we have been in contact with city officials and have worked through every means necessary to maintain legal compliance throughout this series," the statement reads. As for the pastor himself, Ed Young regards the incident as a blessing in disguise. "One of the things we are excited about, which has been reflected throughout this process, is the great working relationship we continue to have with the city of Grapevine," says the pastor.
But for Young and his congregation, the most important thing about this series remains its focus on biblical truths. "Most importantly, we are excited about the thousands of people who will continue to hear the message of Jesus Christ in a creative, exciting and entertaining way through this series, and we look forward to the many stories of life change that will undoubtedly occur," enthuses the pastor.
The "Wild" series is set to continue with further lessons that draw on the natural world to illustrate principles about God and man. Later in April, the congregation will have a "Dog Day" as part of the series, where pet owners will be encouraged to bring their canine companions to church for fun, pet-friendly activities, ranging from grooming and training exercises to games for the congregation's children.
ABOUT:
Ed Young is the founding pastor of Fellowship Church in Dallas, Texas. He has written more than a dozen books, including his latest release, Sexperiment: 7 Days to Lasting Intimacy with Your Spouse. The book, written alongside wife, Lisa, has garnered a great deal of attention for its unconventional take on the importance of sex within a marriage. The new book includes practical tips for Christian married couples seeking to develop a regular, creative, and passionate intimate life.