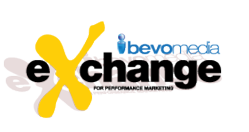 (PRWEB) April 23, 2012
The Bevo Media Exchange has introduced a comprehensive mobile tracking solution to the performance marketing industry. The goal during development was to keep mobile tracking as simple and easy as possible, so Bevo created the mobile tracking option to work automatically, with no additional set up from a normal campaign.
Every tracking report page has the Add Mobile Filtering option, which allows Bevo Media users to filter all of their keyword statistics based on their mobile traffic. Users are able to drill down in, great detail, their mobile statistics to the phone type, carrier and operating system levels for every tracking report throughout the exchange.
Bevo Media's goal is to offer the most complete mobile tracking solution for affiliate marketers while maintaining the most user friendly interface as possible. Bevo Media users are able to run traffic through mobile and nonmobile tracking sources, and then use the advanced filtering system to breakdown exactly which conversions came from where. There is no database install or setting adjustment required, Bevo Media's mobile tracking technology is built in to the platform.
Bevo Media also offers a unique tracking solution that does not require a redirection. This tracking method will minimize lost clicks and page load time, and is the only mobile tracking solution using this technology.
Sign up for a free Bevo Media Exchange account at http://bevomedia.com