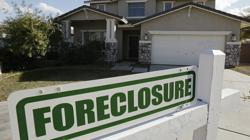 Why, given what we now know, does the government still push risky finance?
Washington, D.C. (PRWEB) April 24, 2012
There are two main "narratives" that purport to explain the housing boom and bust. In the newly published article, "Lessons Not Learned From the Housing Crisis," James Kourlas assesses both of these narratives.
The article also addresses two recently published books on the subject: "Reckless Endangerment," by Gretchen Morgenson and Joshua Rosner, and "Altruism: The Moral Root of the Financial Crisis," by Richard M. Salsman.
Kourlas also critiques the continuation of relaxed governmental lending standards long after the for-profit institutions have left the market
Resource available for interviews: James Kourlas is a retired analyst in the investment banking and hedge fund industries, where he specialized in mortgage prepayment and default models.