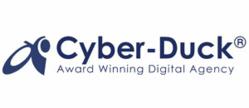 During this process it was important that we got the point across just how focussed we are on our customer relationships
London (PRWEB UK) 25 April 2012
The company has steadily expanded into new sectors from rail and marine, to petrochemical, utilities and industrial whilst developing the service offering to cover not only mechanical overhaul, but overhaul of electronic governors and turbine controls as well as actuators, steam valves and upgrades to control systems. As a result, EGS have been minimising risk, maximising profitability and equipping their customers to make the most of the resources they have to hand.
Key to all of this was the fact that EGS wanted to demonstrate to customers that whilst remaining dedicated to the root of the business, they now offer the latest technologies.
When planning their web strategy, EGS didn't simply want to display basic information about the company, they wanted to take the 'user-centred' approach; so they set out to discover what existing customers would like to see. That's where award winning digital agency, Cyber-Duck got involved.
EGS asked Cyber-Duck to come in and start from scratch; who was the average user who found themselves on the website and what did they want to find when they got there?
The user experience planning carried out in the strategic phase of the process enabled Cyber-Duck to identify which areas would require the greatest emphasis once the website reached wireframing and ultimately design.
The resulting website caters for both those customers that want to take the time to learn more about EGS product and service offerings, as well as those who simply want fast, straight-forward access to the particular service, product or contact they are looking for.
In addition, there are informative videos of employees as well as intriguing content on how a governor is stripped down, inspected and restored to as-new condition. There is also extensive information on all the products supplied and maintained by EGS as well as some examples of projects the company has worked on and the services they offer.
EGS Marketing Manager, April Hatcher said: "During this process it was important that we got the point across just how focussed we are on our customer relationships, whilst also ensuring our newer product and service offerings are conveyed well. This is an on-going process, but the website is at the core of our new approach, which also incorporates social media, enhanced field sales and thedevelopment of internal processes and procedures."
About EGS
EGS was founded in 1984, and have several team members who have been repairing governing equipment for engines and turbines since the 1970s. The experience EGS have working with governors, actuators and control systems is probably unrivalled within Europe and their sophisticated test facilities are unique in the industry.
A key part of the company's identity is its established partnership with GE. Recognised officially as a Channel Partner and Value Added Reseller in 2006, GE have been a reliable source of product for EGS enabling them to be competitively priced within the industry. The in-depth process of becoming a channel partner also acts a testimony to EGS' high quality standards.
The EGS / GE relationship is growing ever stronger as the two companies explore the possibility of EGS representing a GE control to expand their product offering to customers in addition to looking at extending EGS' territory. EGS and GE also share expertise on retrofit projects, such as the Micronet project they recently jointly completed for E.ON, working together and making the most of the unique offerings of each company.
About Cyber-Duck
Cyber-Duck Ltd is an innovative and pioneering digital agency and consultancy specialising in delivering award winning User-Centred Solutions. The company works with over 100 global businesses ranging from businesses and organisations such as the European Union, NordicBet, BAM, Jewson, Halcyon Gallery and Arsenal FC.
Utilising the latest web 2.0 and SaaS technologies, powerful eCommerce solutions, stylish branding and expert online marketing, Cyber-Duck provides comprehensive solutions that streamline business processes and drive conversions. Cyber-Duck's five core services are Web & Mobile and SaaS Technology, UX Consultancy, Branding and Marketing.
Press Contacts
EGS
April Hatcher, Marketing Manager
Email: april(at)egsgov.com
Phone: +44(0)120 624 2000
Cyber-Duck
Harry Clark, Online Marketing Manager
Email: harry(at)cyber-duck.co.uk
Phone: 0208 953 0070