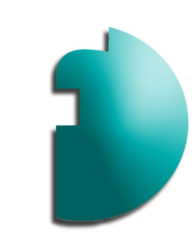 Most people are quite visually orientated, which makes video a powerful medium for advertising.
London, United Kingdom (PRWEB) April 24, 2012
The Intellectual Property Recruitment firm have successfully employed the medium of viral video in the past with the infamous "Goose Attack at a Wedding" video. Last autumn saw the production of their second spoof "Captain Feasible".
Both videos use a humorous approach to their advertising message incorporating the company personality into their marketing tactics. Pete Fellows, MD at Fellows and Associates, says "For us as a company it's important to use different methods of advertising. It stops us becoming stale and keeps us thinking on our feet about how next to grab the attention of our audience. As a service provider to companies that protect innovation it's refreshing that we can embrace that ideology. We are thrilled that our channel is having the success it is and we will be planning more out-of-the-box videos in the future."
With 4.5 million YouTube views in June 2011 alone, there is scope for companies to reach a global audience in a way that was not possible ten years ago http://1) (1). A recent report states that 90% of Fortune 500 companies used online video in their marketing campaign in 2011 http://2) (2). "Most people are quite visually orientated, which makes video a powerful medium for advertising. But this is ancient news of course," says Sienna Johal, Researcher for Fellows and Associates. "We've now got several generations who have grown up with television advertising and have become quite desensitised to it. The next logical step is using video to tap into people's appetite for humour. You can see this in the types of videos that go viral; people just like to laugh, even if it's about something very silly or pointless. If such a video then incorporates a marketing message people are subconsciously still consuming the message, whereas if you use old-school adverts praising a product or service, people just zone out."
This does not mean that video marketing is getting easier – if anything, quite the opposite. "It took us ages to agree on a concept when we were working on Feasible," says Pete. "But we feel that after two attempts we are finding our unique style and the fact that a hundred thousand people have watched our videos is a real boost of confidence. For me, it just confirms that our marketing has been on the right path all along."
About Fellows and Associates
Fellows and Associates recruit Patent Attorneys, Trade Mark Attorneys, IP Lawyers and other Intellectual Property professionals globally. The firm offers a diverse range of recruitment services including search, advertised selection and managed campaigns.