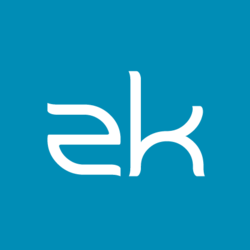 ZK Touch brings about the convenience of writing a mobile application without needing developers to learn new mobile programming language.
London (PRWEB) April 24, 2012
ZK announces their development on a new project ZK Touch to the Java community that is due to release its beta version later this year. ZK Touch is a brand new set of mobile components developed based on ZK 6 and jQuery Mobile focusing on developing mobile applications with ZK. ZK Touch brings about the convenience of writing a mobile application without needing developers to learn new mobile programming language as it inherits ZK's development process keeping original business logic and data whilst achieving native mobile user experience by simply tweaking UI presentation.
The purpose of this release is to achieve "responsive design"; to polish up ZK's components to fit different UI patterns and special cases for mobile devices such that users across a broad range of devices and browsers accesses a single source of content, laid out so as to be easily read and navigated with minimum resizing, panning and scrolling. For example, a small button can be easily "clicked" with a cursor on a desktop PC but it is harder to "touch" when operating on a mobile device. In such case, setting a min-width and min-height is required for buttons and made sure they work on different resolution of devices.
ZK Touch embraces the power of jQuery Mobile, HTML 5 and CSS 3 to present developers with improved development process and users with better user and visual experience. Leveraging existing resources, jQuery Mobile widgets are extended with ZK power by integrating with ZK's component life cycle. With this, developers are able to write a jQuery-Mobile project without having to learn jQuery Mobile's life cycle and rules; you can simply write a mobile website following ZK's AJAX, mechanism, model rendering, live model, template, features etc.
Although ZK Touch is a brand new component set, surely many of our users will be delighted to hear that it is also compatible with all ZK components. Users are allowed to use already customized mobile compatible ZK components and just like how xhtml, native components can be accessed in ZUL files, users are also able to access ZUL, html and native components sets in the new Touch component set.
A Sneak Peek Video of ZK Touch is now readily available for few of the first components that have been unveiled.
About Potix
Potix Corporation develops and supports ZK, the #1 Java based Ajax solution on SourceForge.net, the world's largest open source host. Innovation is the most driving force behind the growing Potix. Potix delivered the first Ajax framework to support Java and Android phones, the first embeddable Ajax spreadsheet, and the first to synergize the power of pure Java, markup and scripting languages.
ZK has more than 1,500,000 downloads since its first release in late 2005. ZK is deployed by a large number of Fortune Global 500 companies, including Barclays, Societe Generale, Swiss RE, eBay, Roche, Deutsche Bank, Sony, Sun Microsystems, Audi, EMC and Toyota, providing them with the ability to rapidly create rich Ajax enterprise level applications.