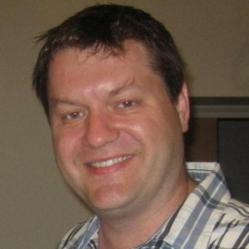 Hypnotension makes it easier to take back control and stay motivated so that the lifestyle changes stick
London, UK (PRWEB UK) 24 April 2012
Medication is undoubtedly an important weapon in the battle against hypertension (high blood pressure). But a study in the American Journal of Cardiology confirmed that therapeutic lifestyle change based approaches, like Hypnotension™, can be just as effective.
The study found that changes in lifestyle can have a big impact on high blood pressure. After 12 weeks they discovered that more than 60% of those with hypertension met their blood pressure goals, without the use of medication.
Lead researcher, Neil F Gordon, confirms, "Although further research is warranted, the findings clearly show that many patients who have conventional risk factors for coronary heart disease can achieve goal levels without medications within 12 weeks of initiating therapeutic lifestyle changes…"
The study involved 2,390 men and women from various ethnic backgrounds. All had at least one of the key risk factors for heart disease (high blood pressure, high cholesterol, diabetes/pre-diabetes), but none were taking medication.
After 12 weeks of individualised programmes designed to treat these risk factors, which for many included exercise, a healthier diet and behavioural counselling, there was a significant improvement in the participants blood pressure, cholesterol and blood sugar levels.
Paul Howard and Rob Woodgate, co-creators of the Hypnotension Programme, welcomed the study. Paul said, "It's great to see research confirming what we've seen in practice over the last 10 years. Targeting the emotional and lifestyle factors can not only avoid the need for people to stay on drug regimes for life, saving the NHS millions, but can also help people to stay healthier for longer."
Rob added, "The advantage of the Hypnotension approach is that we address both the lifestyle AND emotional factors which contribute to high blood pressure, which makes it easier to take back control and stay motivated so that the lifestyle changes stick."
The UK National Institute for Health and Clinical Excellence (N.I.C.E), who develop the guidelines for high quality care in the NHS, also recognise the importance of lifestyle changes. Their latest clinical guideline (CG127, August 2011), says:
"The current evidence cannot determine whether a lifestyle intervention is generally better than drug treatment for reducing blood pressure … Thus it seems important that patients are encouraged to try lifestyle changes before proceeding to, or increasing, drug therapy."
If you would like help or more information on how to lower your blood pressure in 12 weeks without drugs, please contact your local Hypnotension Practitioner.
*** Notes for Editors ***
About the Hypnotension Programme
The Hypnotension Programme has been designed to meet the needs of people who have high blood pressure (primary hypertension). This unique one-to-one programme looks at the individual need of each client and devises a treatment plan to address the emotional and lifestyle factors which contribute to high blood pressure so that the client can take back control and reduce their blood pressure naturally.
About Hypnotension Ltd
Hypnotension is a collaboration between two experienced hypnotherapists, with combined experience of nearly 20 years. Both are passionate about helping reduce the burden of hypertension, and they have created the Hypnotension programme so that hypnotherapists around the world can make a positive supporting contribution alongside primary medical care.
###