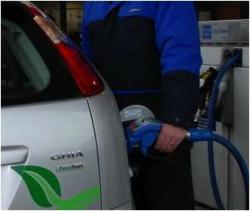 London, UK (PRWEB UK) 24 April 2012
Neville Briggs, Managing Director of CFC Solutions, said: "There remains a widespread assumption that rising fuel costs of the kind seen in recent weeks just have to be swallowed, but we regularly come across fleets that do not use the most fundamental controls.
"Fleets that do not have a fuel card and a basic fuel strategy can make real savings in a very short period of time, minimising the effect of ongoing price rises.
"If fleets are going to think about tackling any costs against the backdrop of an economy that remains very tough, they should think about fuel."
Briggs insists that a real impact can be made on costs by putting a few basic controls in place but that a surprising number of fleets have taken no action.
"Having a fuel card in use across your fleet allows you to see exactly where money is being spent and to virtually guarantee weeding out any fraud. You can steer drivers towards supermarkets or other low cost fuel outlets. Within a local area, costs can easily vary by 3-4 pence per litre, so it is worth making sure you are using the cheapest options."
Briggs said that it was also important to analyse the fuel consumption of drivers and vehicles using data generated by a fuel card provider, usually using the tools within fleet software.
He added, "The difference in fuel consumption between drivers with a gentle right foot and someone who permanently wears heavy boots can be as much as 15-20 per cent. You need to be identifying drivers who are costing you money and target them.
Selecting the right models with the lowest emissions usually means the best economy as well and these play an important part in company car tax calculations. Business car driving advice must be properly handled for the economic well being of a company.