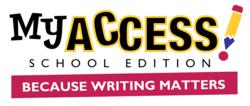 "It is easy to see that Beaumont truly cares about its students' success. By using MY Access!® as part of its writing strategies, we hope that Beaumont continues to see first-rate results." -Keith Webster, Vantage Learning President
Beaumont, Texas (PRWEB) April 24, 2012
With the assistance of the MY Access!® instructional writing and assessment platform, as well as Vantage Learning's dynamic professional development, students in the Beaumont Independent School District in Jefferson County are prepared for continued writing success on Texas assessments, including the new State of Texas Assessments of Academic Readiness, or STAAR™, exam.
Based on its previous high TAKS scores, BISD is rated exemplary in writing. In 2011, 93 percent of the district's seventh-grade students met or exceeded the Texas standards for writing. Although the specific STAAR results haven't been reported yet, MY Access!® users achieve, on average, a 17 percent improvement in holistic and domain-specific writing scores in as few as three engagements. So, if past success is any indication of how its students will do on the STAAR, BISD should expect more great results.
"Our students are incredibly gifted," said Dr. Marcia Green, the district's language arts curriculum supervisor. "I am confident that we will continue to receive exemplary scores on our state assessments."
On the STAAR writing exam, students had to write two essays in different writing genres. Writing for various purposes is nothing new to BISD students who use the MY Access!® Web-based platform to write to more than 1,450 prompts in the persuasive/argumentative, informative/expository, narrative, text-based and literary categories.
Of these, MY Access!® has specific writing prompts aligned to STAAR. Through professional development provided by Vantage Learning, BISD received scope and sequence training that touched on every standard that was assessed by the exam, enabling teachers to include appropriate initiatives in their curriculum.
"It is easy to see that Beaumont truly cares about its students' success," said Keith Webster, President of Vantage Learning. "By using MY Access!® as part of its writing strategies, we hope that Beaumont continues to see first-rate results."
Bolstering remediation, MY Access!® engages students by providing immediate, detailed and developmentally appropriate prescriptive feedback to help them revise and rewrite. MY Access!® also helps teachers make timely, data-driven decisions for successful instruction and motivate students to continue the writing process. With this differentiated instruction and students writing more frequently, students are becoming better writers.
BISD has used MY Access!® for the past three years to create better writers and prepare its students for state writing assessments. It began using the platform at the middle school level but has since expanded to the high school level.
About Vantage Learning
A recognized leader in online assessment and instruction, Vantage Learning creates Adaptive Learning Environments™ to support student achievement and school improvement. Formed to meet the needs of the ever-evolving education industry, Vantage provides educators with sophisticated knowledge and immediate feedback solutions to enhance and support a continuous learning process. Its exceptional technology, including artificial intelligence, natural language understanding and Web-based learning objects, provides adaptive resources for individualized instruction and professional development.
# # #