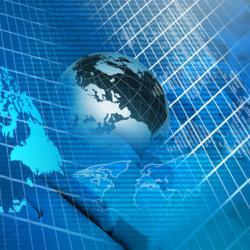 For any business wishing to carry out a company formation, it is important to have on some knowledge of the different types of companies and structures available
(PRWEB UK) 24 April 2012
For any business wishing to carry out a company formation, it is important to have on some knowledge of the different types of companies and structures available. There are many forms of company formation, and each will have its own benefits. Company formations 247 have provided a beginners guide to the different types of company formations. The guide provides a general account of what types of company formation are available and provides a description of each. For any business or individual wishing to start up a new company, the study provides a good source of knowledge.
Types of company formation available include Public limited company (plc), Private company limited by shares (Ltd, Limited), Company limited by guarantee, Unlimited company, Limited liability partnership (LLP), Limited partnership (LP) and Community interest company. The guide touches on the different types of company formation with an explanation of each.
1) Explanation of Public Limited Companies
A public limited company (PLC only) is a type of limited company in the United Kingdom which is permitted to offer its shares to the public. All public limited companies' names end in "PLC".
While it is not compulsory for a PLC to offer its shares to the public (some PLC's are privately owned, maintaining the PLC designation for the extra financial status), many do so, and their shares are usually traded on either the London Stock Exchange or the Alternative Investments Market (AIM). Formation of a public company requires a minimum of two directors.
For details on the full guide, visit the company formation page. Company Formations 24.7 are part of the largest formations company operating online in the UK. They have over 25 years of experience in the industry and have amassed a great deal of knowledge over that time. They employ fully qualified individuals who act quickly and professionally to set their clients up with a company formation in as little time as possible. They have set 1000's of companies with different structures.
They have an in-depth knowledge of each type of company formation and will be able to provide advice on which formation may be most suitable for your new company. The Company Formations 247 Group are dedicated to providing online business solutions to the start‐up of new businesses or the expansion of existing companies. Whether UK or offshore, you can be certain that with their expertise, your new company will be set up in no time at all.