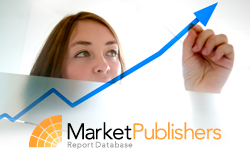 London, UK (PRWEB) April 23, 2012
The Asia-Pacific market for women's health devices was valued at over USD 790 million in 2011. Large market potential has rendered it extremely competitive with select manufacturers leading the industry's market share. With the elderly accounting for a large part of the overall population, thriving markets for bone densitometry, breast imaging, breast biopsy, and assisted reproduction are expected. The chances of developing osteoporosis, cancer, or infertility increases significantly with age so early screening and treatment is becoming increasingly important for aging women. In addition, the trend for both genders to conceive their first child at a later age than in the past is further increasing growth within these markets. Technological advancements and production innovations in markets like breast imaging, assisted reproduction, and OB/GYN ultrasound have led to extremely high growth in certain segments.
New research report "Asia Pacific Markets for Women's Health Devices 2012" provided by iData Research has been recently published by Market Publishers Ltd.
Report Details:
Title: Asia Pacific Markets for Women's Health Devices 2012
Published: April, 2012
Pages: 596
Price: US$ 8,495
http://marketpublishers.com/report/medicine_pharmaceuticals_biotechnology/healthcare_equipment_services/asia_pacific_markets_4_womens_health_devices_2012.html
The research report provides a comprehensive and detailed analysis of the Asia-Pacific market for women's health devices. It features revenues by device type, market forecasts through 2018, unit sales, average selling prices, market driving and limiting forces, and an elaborate competitive analysis including manufacturer market shares and product portfolios.
Countries covered in the report include: South Korea, Japan, and Australia.
Report Contents:
List of Figures
List of Charts
Executive Summary
1.1 Total Asia-Pacific Women's Health Market
1.2 Country Profile (Optional)
1.3 Growth Trends By Segment
1.4 Procedure Numbers
1.5 Competitive Analysis
Research Methodology
2.1 Research Scope
2.2 iData's 9-Step Methodology
2.2.1 Step 1: Project Initiation & Team Selection
2.2.2 Step 2: Prepare Data Systems and Perform Secondary Research
2.2.3 Step 3: Preparation for Interviews & Questionnaire Design
2.2.4 Step 4: Performing Primary Research
2.2.5 Step 5: Research Analysis: Establishing Baseline Estimates
2.2.6 Step 6: Market Forecast and Analysis
2.2.7 Step 7: Identify Strategic Opportunities
2.2.8 Step 8: Final Review and Market Release
2.2.9 Step 9: Customer Feedback and Market Monitoring
Asia-Pacific Women's Health Market
3.1 Introduction
3.1.1 Diseases and Conditions Treated By the Products in this Report
3.1.2 Products Covered in the Report
3.1.3 Introduction to the countries covered in this report.
3.2 Currency Exchange Rates
3.3 MARKET BY OVERVIEW
3.3.1 Market by Segment
3.3.2 Market by Country
3.4 TREND ANALYSIS
3.4.1 By Segment
3.4.2 By Country
3.5 Market Drivers and Limiters
3.5.1 Market Drivers
3.5.2 Market Limiters
3.6 Competitive Analysis
3.6.1 Leading Competitors
3.6.2 Market Concentration
3.7 Mergers and Acquisitions
Country Profiles
4.1 Introduction
4.1.1 Population
4.1.2 GDP per Capita
4.1.3 Price Index
4.1.4 Other Metrics
4.2 Japan
4.3 South Korea
4.4 Australia
Procedure Numbers
5.1Women's Health Procedure Numbers
5.1.1 Mammography Procedures
5.1.2 Breast Biopsy Procedures
5.1.3 Artificial Reproduction Therapy Procedures
Japan
6.1 Introduction
6.2 Procedures
Overview of the Women's Health Market
7.1 Introduction
7.2 Currency Exchange Rates
7.3 Market Analysis
7.3.1 Overall Market
7.3.2 Women's Health Market Value by Segment
7.4 Trend Analysis by Market Segment
7.5 Market Drivers and Limiters
7.5.1 Market Drivers
7.5.2 Market Limiters
7.6 Competitive Analysis
7.7 Mergers and Acquisitions
Japanese Bone Densitometry Market
8.1 Introduction
8.2 Market Overview
8.3 Market Forecast and Analysis
8.3.1 Central DEXA Market
8.3.2 Peripheral DEXA Market
8.3.3 Quantitative Ultrasonometry (QUS) Market
8.4 Market Drivers and Limiters
...
More new market reports by the publisher can be found at iData Research page.