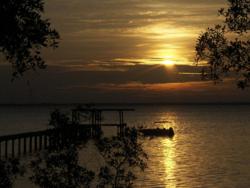 Free Marketing option using www.bobzio.com
San Francisco, California (PRWEB) April 24, 2012
In marketing vacation rentals, websites, or any business, an effective marketing strategy is important. The first step to doing any marketing a vacation rental on the internet is the setup of a listing that will be free and online for an indefinite period of time. http://www.bobzio.com offers free listings for vacation rental owners for the lifetime of the rental.
The second step is to create information articles that will link to the new listing on bobzio.com. The best way to use this strategy is to create information articles about the area of the vacation rental and then link to the bobzio listing in the article. Use the option for photos and video if available. Always name the photo with the location of the listing and bobzio.com. The reason for this is when the photos get indexed by search engines a viewer will be able to find the referenced listing.
The 3rd step is submit the articles to blog sites and article submission websites to get the articles published on the internet The last step is optional involving purchase of google adwords. The use of adwords permits immediate display of the bobzio property listing on the top of google searches. This also helps with the natural positioning of the listing in the free search results. Over time and activity the bobzio listing will rise to the top of google and other searches results but time and activity level are factors involved. To see this strategy implemented look at this lising http://www.bobzio.com/view_property_details.php?title=Bayrock-1-Vacation-Rental-on-Cape-San-Blas-Florida--6090-Cape-San-Blas-Rd-Port-St-Joe-Fl-32456-&pro_id=24 . Next go to google and search for "Cape San Blas vacation rental". In the 49th position will be Bayrock which is the vacation rental listing on bobzio.com. Anyone can model this practice and have a free listing that also receives significant inquiries.