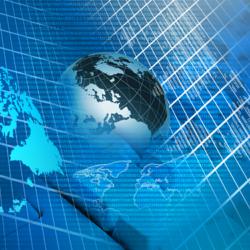 In addition to the 3 packages, company formations 247 are also offering £50 cash in partnership with Barclays bank
(PRWEB UK) 24 April 2012
Thinking of starting up a new company? Company Formations 247 are introducing 3 simple packages that are available to choose from when starting up your new company. The company is one of UKs biggest company formations agents, with over 25 years of experience. Company Formations 247 offers a quick and professional service through three customised company formation packages which have been tailored to individual requirements. The three service options include
Bronze
Silver
Gold
The packages can be purchased online and for a full break down of what is included in each package, visit company formations. Everything that you require for the company incorporation process is available online and each package has different features depending on your requirements. In addition to the 3 packages, company formations 247 are also offering £50 cash in partnership with Barclays bank.
The Bronze package is only £16.99 and includes the following
Electronic Certificate of Incorporation
Electronic copy of Memorandum & Articles of Association
A fast track Barclays Business account at any branch of your choice
Company Formations 247 is a trusted and experienced company formation registration agency. Companyformations247.co.uk lives up to its name. It is a specialised service that is available 24 hours a day, 7 days a week
They also offer a full step by step guide on the company incorporation procedure so choosing one of the n packages and forming your new company formation could not be simpler.
£50 Cash Back on All Company Formations
Registering a Business with company formations 247 has another benefit. The company has a special agreement with Barclays Bank Plc for business bank account openings. This unique arrangement ensures that without a formal meeting or an interview, an application form is available online while a company is being ordered simultaneously. This makes the entire process less time consuming and hassle free. The account can be opened at any branch of Barclays depending on choice. Along with this, 12 months of free banking is also offered.
Company Formations 24.7 are an online company registration company who are part of the largest formations company in the UK. They have over 25 years of experience in the field of company formations both in the UK and abroad which means that they know exactly what is required when forming a company. They offer a fast and reliable service to anyone who wishes to register a company in the UK.