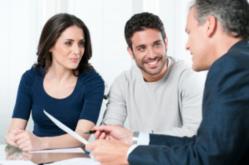 This online session costs $40 and includes all aspects of the counseling session and the certificate.
West Fargo, ND (PRWEB) April 24, 2012
Family Life Credit Services is now offering pre-filing bankruptcy counseling. Individuals who are considering filing for bankruptcy are required to complete a pre-filing bankruptcy counseling session. This is a provision of the federal bankruptcy law that ensures that individuals understand all their options and that they have the necessary knowledge and tools to develop a sound financial plan for the future. Family Life Credit Services has counselors that are available to listen, to answer any questions that individuals may have, and to provide valuable information that is needed during this process.
At Family Life Credit Services, pre-filing counseling sessions are done online and last around 90 minutes. These sessions, which were developed by the American Center for Credit Education, include an overview of the bankruptcy process, possible alternatives to bankruptcy, and a personalized budget analysis and action plan. As part of these online sessions, consumers will have the chance to interact with a certified credit counselor who will be able to answer all the questions they may have. Once the session is completed, a certificate of completion will be given that will need to be included in the filing of the bankruptcy petition. This online session costs $40 and includes all aspects of the counseling session and the certificate. It is payable my money order or debit card. To register for this online course visit: http://www.familylifecredit.org/education-resources/pre-filing-bankruptcy-counseling/.
Prior to the actual online counseling session there are some things individuals must do. During the session specific information regarding creditor statements will be asked so it is important for individuals to have the values/balances of assets and liabilities, monthly income sources, and spending habits readily available. Also prior to the session it would be a good idea to compile a list of questions ready to ask the counselor. There will be plenty of time for individuals to ask questions during their sessions and it will do a lot of good to come to the session prepared.
Family Life Credit Services is nationwide nonprofit Christian Family Counseling agency founded in 1986. They were incorporated as Family Life Services Inc., D.B.A. Family Life Credit Services in 1989 and are currently located in West Fargo, North Dakota.
Family Life Credit Services is an organization of Christian credit counselors who provide confidential biblical Christian debt counseling help for individuals and families who have found themselves in financial crisis. Family Life Credit Services helps these people by analyzing their budget, discussing all the options they have including self payment, debt consolidation program, bankruptcy, personal loans, etc. They do all of this without making any personal judgments about clients the circumstances leading up to their situation. Family Life is not a loan company, nor do they file bankruptcy claims.