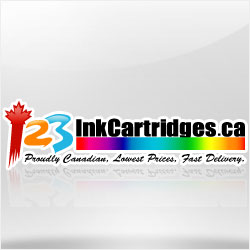 Montreal, Quebec (PRWEB) April 23, 2012
The Canadian company 123inkcartridges.ca offers customers quality printer and computer products at the "best possible price." As the computer and smart phone market expands, the company is making more products available to their customer base. Recently they added iPhone chargers to their growing number of quality products.
Many people have found that 123inkcartridges.ca is the number one online source of quality printer products including ink and toners. Customers can easily access products through the online store and order the types of supplies that are needed. The company currently ships ordered products to various locations across Canada and the United States. The company has been expanding and recently added items such as iPhone chargers to their growing number of popular products.
The Montreal based company can properly and quickly fulfill orders partly due to the fact that they have two separate facilities which house their large inventory. 123inkcartridges.ca are committed to the highest level of customer service and have a staff that is trained and capable of helping each customer's shopping experience a pleasant one. Staff will assist customers in finding the products that they need and completing the online ordering process. There are many products available for printers, computers and smart phones. Accessories such as iPhone chargers can help make their use more enjoyable.
Visit the online store at http://www.123inkcartridges.ca for more information. The site is carefully organized so that it is easy to locate the desired products. There are many products available from which to select along with the newest line of Apple products including iPhone chargers. Customer service staff is available to assist customers 24/7.
About 123inkcartridges.ca
123inkcartridges.ca was established with one thing in mind; to make quality printer ink and toner available to customers at the lowest possible price. They soon grew to be Canada's premier online source for ink and toner cartridges for printers. The company is now located in Montreal and has an office in Vancouver as well; they also have two facilities which house products. They have expanded to include various other products related to computers and printers including smart phones and accessories. The company still maintains their initial goal of making quality products available to customers at the lowest possible price.