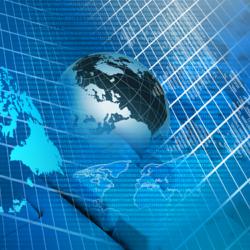 The Articles of Association is one document that is explained in the guide. This document clarifies the rules for the running of the company's internal affairs
(PRWEB UK) 24 April 2012
Company formations 247 have provided a beginners guide to the documents that form part of the company registration process. For those not familiar with setting up a new business or registering with companies house, the process can be a daunting experience. Understanding the forms such as the articles of association and why it is important to the company registration process is important. The guide provides a valuable guide to each document and what it represents. It also covers the important data that each document provides.
The Articles of Association is one document that is explained in the guide. This document clarifies the rules for the running of the company's internal affairs. The process involves the company's articles being delivered to the Registrar and must be signed by each subscriber in front of a witness who must attest the signature.
In the case of the articles not being registered for the new company, model or default articles will be registered. These model articles can be chosen to be adopted in the IN01 form. This was a new procedure which was passed by the Companies Act 2006, Section 2
The guide is a useful reference for anyone wishing to start up a new company. With information on all the documents required, you can be sure that you will know the full process involved for setting up a new business. The full guide is available at http://www.companyformations247.co.uk
Company Formations 24.7 are an online company registration agent who are part of the largest formations company in the UK. They have over 25 years of experience in the field of company formations both in the UK and abroad which means that they know exactly what is required when forming a company. They offer a fast and reliable service to anyone who wishes to register a company in the UK and all of their employees are fully trained and qualified individuals who constantly keep abreast of all of the latest news in company registration.
Anyone who is looking for more than just a simple company registration will also find Company Formations 24.7 useful as they offer free support services and can even offer a prestigious London business address with some of their company registration packages which offer excellent value for money.