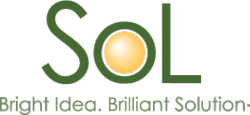 Saint Charles, MO (PRWEB) April 24, 2012
A high-profile event such as the PGA's Texas Valero Open requires colossal grounds-crew synchronization and communication to successfully maintain and coordinate the thousands of spectators, numerous vendors, and players during the highly anticipated, three-day tournament. As the Valero Open celebrates its 90-Year Anniversary, its volunteers will be using the innovative SoL Hybrid which will provide them with rapid charging and long-lasting battery technology to keep the immensely important central lines of communication open and ready at all times.
The success of the Valero Texas Open is due in large part to its numerous volunteer committees. For several years, tournament volunteers have maintained communication using high-tech smartphones to coordinate spectators, players and all other grounds-related crews and events during the multi-day event. In the past, the Valero Open volunteers have experienced difficulty in keeping their mobile devices properly charged throughout the all-day events. Dynamic Global Products, LLC, maker of the SoL® Hybrid™ Power Pack, through its nationwide distributor RLK & Associates, Inc., has stepped up to assist tournament volunteers by providing its new and ground-breaking iPhone accessory to keep communication lines alive and most importantly, dependable.
Dynamic Global Products, LLC, a leading smartphone accessory innovator with locations in both the United States and in China, has donated sixty of their SoL® Hybrid™ Power Packs to the PGA tournament. The SoL® Hybrid™ Power Pack boasts an internal extra-large battery that almost triples the battery life of an iPhone and has an integrated solar panel that also allows the tournament's crew and volunteers to plug their iPhone's into the sun for a charge anywhere throughout the tournament. The unique device also charges very quickly, up to three times faster than a wall charger, by utilizing its revolutionary Rapid Charging Technology, which is a first to the iPhone accessory market. Additionally, the user-friendly case has a built-in flashlight and comes with three free screen protectors.
The SoL® Hybrid™ technology is no stranger to praise. The SoL® Hybrid™ Power Pack has been a featured product on NBC's Today Show and has been named one of the best iPhone charging accessories in the nation by such industry leaders as Macworld, Wired magazine and many more. Recently, the SoL® Hybrid™ Power Pack was in the hands of the Stars at the 2011 Emmy Awards where actors and actresses from such shows as The Office, Sex in The City, Breaking Bad and The Good Wife were provided Power Packs as gifts to keep them connected during the ceremonies.
SoL Marketplace provides some of the most unique and innovative accessories on the market today. The goal of SoL Marketplace is to keep its customers powered and connected by providing product features that are not available anywhere else on the market, including extra-large internal batteries, rapid charging technology, priority charging technology and solar integration, all of which frees iPhone users' mobile lives!
Contact AIMEE VISNEY
RLK & Associates, Inc.
(866) 939-6060 xt. 216