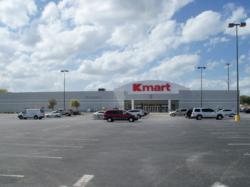 Every auction property is tenant occupied, income producing and boasts a great location.
Lakeland, Florida (PRWEB) April 23, 2012
Higgenbotham Auctioneers will be hosting a massive 120 Million Dollar Multi-Property auction with properties located across Central Florida with 15 prime retail properties located in Lakeland Florida. These properties range from retail shopping centers to a downtown 10 story-office building as well as commercial buildings and warehouses. This one of kind auction event auction will be split over two days.
The first auction, which will feature properties from Jacksonville to Lake Wales, begins at 11:00 a.m. EST – Tuesday, April 24 with the auction being held at the Embassy Suites at 225 Shorecrest Drive, Altamonte Springs, FL 32701
The second auction will feature Lakeland area retail properties and is slated for 11:00 a.m. EST – Thursday, April 26 with the auction being held at Fantasy of Flight, 1400 Broadway Blvd., Polk City, FL 33868
Every auction property is tenant occupied, income producing and boasts a great location.
"It's not very often that we have the opportunity to present a high quality portfolio of income producing properties in Florida. More often than not, the properties are in New York, Texas or elsewhere. For those Floridians who have asked us recently, your wait is over and the opportunity is now! The properties we are offering took years to assemble and many have outstanding income streams," commented Higgenbotham Auctioneers Owner and founder Marty Higgenbotham.
"One of our more unique properties up for auction is the Center State Bank building located in downtown Lakeland on the corner of Walnut Street and South Florida Avenue. This ideally located office building is 80,000± SF and features a connected parking garage for convenience and has a great view of Lake Morton," stated Earl Williams, the auction manager for the sale.
A complete list of available properties can be found on the Higgenbotham Auctioneers website at Higgenbotham.com or see the attached list below.
For further information, please contact Earl Williams at (800) 257-4161.
About Higgenbotham Auctioneers:
Higgenbotham is a full service auction company specializing in the sale of real estate both nationally and internationally. Real estate isn't the only thing we put up for auction. A fair amount of auctions have been personal property, vehicles, collectibles, antiques and more. We're privileged to work with Fortune 500 clients such as Wal-Mart Reality, Alcoa, and Albertson's Supermarkets. 50 years in the auction business has made Higgenbotham Auctioneers a well-known, trusted name.
Auction Properties and Locations
#1 - Victory Square
1851 SR 44
NEW SMYRNA BEACH, FL 32168
#2 - Orange City Town Center
2751 ENTERPRISE ROAD
ORANGE CITY, FL 32763
#3 - Willowbrook Square
24174 S. US HWY 27
LAKE WALES, FL 33853
#4 - Woodland Crossings
1702 N. WOODLAND BLVD
DELAND, FL 32720
#5 - Bridgewater Commons
5414 & 5420 DEEP LAKE ROAD
OVIEDO, FL 32765
#6 - Cambridge Oaks
3950 SOUTH US HWY 17-92
CASSELBERRY, FL 32707
#7 - Cedar Creek Plaza
1500 ALAFAYA TRAIL
OVIEDO, FL 32765
#8 - Heritage Hills Plaza
350 W. NORVELL BRYANT HWY
CITRUS HILLS, FL
#9 - Bear Lake Shoppes
3840 EAST SR 436
APOPKA, FL 32703
#10 - Oakhill Station
6601 OLD WINTER GARDEN ROAD
ORLANDO, FL 32835
#11 - Mission Square
9735 OLD ST. AUGUSTINE ROAD
JACKSONVILLE, FL 32257
#12 - Courtyard Center Plaza
4415 S FLORIDA AVE
LAKELAND, FL 33813
#13 - Office Building
520 SOUTH FLORIDA AVE
LAKELAND, FL 33801
#14 - Heritage Center
2230, 2240, 2250 COMMERCE POINT DRIVE
LAKELAND, FL 33801
#15 - Park Hill Square
4648 - 4688 E. COUNTY RD. 540-A
LAKELAND, FL 33813
#16 - Palm Center
4226-4331 SOUTH FLORIDA AVENUE
LAKELAND, FL 33813
#17 - Wabash Shopping Center
2021 GEORGE JENKINS BLVD
LAKELAND, FL 33815
#18 - Highland Square
2116 E. CR 540A
Lakeland, FL
#19 – Center State Bank Building
500 SOUTH FLORIDA AVE,
LAKELAND, FL 33801
#20 - Kmart Building
4717 SOUTH FLORIDA AVE
LAKELAND, FL 33813
#21 - Silverthorn Square
14215 POWELL ROAD
SPRING HILL, FL 34609
#22 – Commercial Building
813 N LAKE PARKER AVE
LAKELAND, FL 33801
#23 - Warehouse
2005 EDENFIELD PLACE
LAKELAND, FL 33801
#24 – Warehouses
765, 825 & 835 CREATIVE DRIVE
LAKELAND, FL 33813
#25 – 3 Warehouse Buildings
503-573 BRANNEN ROAD
LAKELAND, FL 33813