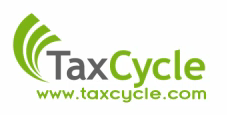 Being recognized by the Branham300 as a Top ICT Up and Comer is great validation that our DoxCycle and TaxCycle software is bringing innovation to Canadian tax accountants.
Calgary, Alberta (PRWEB) April 24, 2012
Today, Branham Group recognized Trilogy Software in their Branham300 list as one of Canada's top 25 Up and Comer ICT companies.
For nearly 20 years, the Branham300 has highlighted the top Canadian and Multinational ICT companies operating in Canada. The selection criteria for the top 25 Up and Comer ICT companies include: "Companies that show great promise within the Canada ICT industry. Selections are based on creativity and innovation whether in a new technology area or optimizing existing technology in an innovative manner."
Trilogy Software was founded in January, 2010, and has announced three significant events since last fall:

Tax accountants are encouraged to visit http://www.taxcycle for the "teaser" video and newsletter signup for the full launch of TaxCycle in fall, 2012.
"It's great to be recognized by the Branham 300 as a Top ICT Up and Comer," says Cameron Peters, CEO and Founder of Trilogy Software. "It's validation regarding the innovation that our DoxCycle and TaxCycle software is bringing to tax professionals and accountants across Canada."
Further details on the 2012 Edition of the Branham300 can be found on their website and in the April/May issue of Backbone Magazine, which is distributed nationally with the Globe and Mail.
About Trilogy Software
Founded in January 2010, Calgary-based Trilogy Software enables accountants and tax professionals to leverage technologies for automated, integrated and intelligent tax office workflow and source document management. This is CEO Cameron Peters 3rd company. He co-created Cantax Software in the 1980's, and founded GreenPoint Software and the ProFile Tax Application Suite in the 1990's. GreenPoint was acquired by Intuit in 2000, after which Cameron served as CTO for Intuit Canada and U.K. The Trilogy Team has more than 50 years of combined experience serving Canadian tax and accounting professionals. Trilogy Software is a Microsoft BizSpark partner.
Contact Information
Cameron Peters
Email: cameron(at)trilogysoftware(dot)com
Website: http://www.taxcycle.com; http://www.doxcycle.com
Phone: 1-403-971-9773
Trilogy Software
908 - 1333 8 Street SW
Calgary, AB T2R1M6
About Branham Group Inc.
Branham Group Inc. is a leading industry analyst and strategic marketing consultancy, exclusively focused on the technology sector. Headquartered in Ottawa, Canada and with over twenty years of assisting global customers, Branham possesses a clear understanding of the major players and the market issues facing the technology industry. Branham conducts consulting work in the United States, Europe, Canada, Latin America, and Asia, providing the firm with a global market perspective. With a focus on creating value and roadmaps to success for the 'Who's Who' in the industry and 'Up and Coming' companies, the company seeks to deliver market success to its customers.